What is a DoD Prime Contractor?
A DoD Prime Contractor is a company or organization that provides products and services to the United States Department of Defense.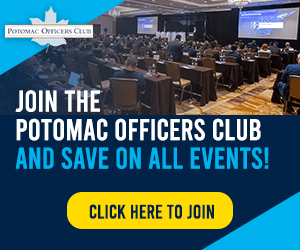 The DoD is one of America's largest federal agencies that offer a diverse pool of opportunities available for prime contractors and subcontractors. They require their contractors for various jobs such as procuring the latest weaponry, upgrading the military and defense infrastructures, fortifying cyberspace security, and more.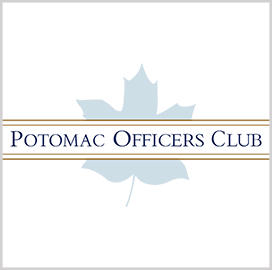 Who is the Department of Defense?
The Department of Defense, or DoD, is the government's biggest federal agency. As one of the most prominent government departments, they are responsible for securing the nation's territories, from the depths of the sea to the heights of the sky—and even to the convoluted cyberspace.
With this huge responsibility riding in their backs, DoD mobilizes government contractors and subcontractors to execute projects that will safeguard the nation at all fronts.
What is a Federal Government Prime Contractor?
A federal government prime contractor is a for-profit or non-profit company or organization that works for the government. The prime contractor is directly engaged with the federal government, and they are responsible for providing the goods and services needed to fulfill the agreed federal contract.
The prime contractor is also in charge of hiring qualified subcontractors, especially if their prime contract specified the need for them under the small business subcontracting program. Additionally, the prime contractor will also be monitoring the daily progress of the project and see whether their team is on track to meet the deadlines.
Can a small business become a DoD Prime Contractor?
Yes! In fact, the Department of Defense awarded 23% of its total value of federal contracts to small businesses in 2020, and nearly half of that value was awarded to small women-owned business owners. DoD's Office of Small Business Programs offers valuable resources and assistance to small business owners interested in becoming prime contractors for the defense agency. You can also reach their office for any small business concerns that you have.
For inspiration, you can look up 2021's large prime contractors for the defense industry here!
Tips on how to become a DoD Prime Contractor
Entering the government contracting industry to become a DoD prime contractor is undeniably intimidating and exhausting. On average, you will need more than a year of planning to start winning your first federal contract.
Though the journey may be arduous, it doesn't mean it is entirely impossible to become one! Here are some steps you should follow to start winning DoD prime contracts:
1. Assess your business's strengths and weaknesses
The government contracting industry is a highly competitive environment. If you want to succeed in this line of business, you have to identify your business's unique selling proposition or USP. For starters, you should study how your target market works and ask yourself these questions:
– What are the current needs and demands of the DoD? Will the department still need this product or service a few years from now?
– Are my products and services aligned to the demands of the federal agency?
– How are my products and services different from other DoD prime contractors? How can I make my business more distinct than the rest?
On top of that, you can also view DoD's spending patterns at USASpending.gov so you will have an idea of how the federal marketplace will move in the future.
2. Know what to expect as a DoD Prime Contractor
Like we have said earlier, choosing to become a DoD Prime Contractor requires you to dedicate time, patience, and resources. Aside from the usual requirements to become a government contractor, the Department of Defense also subject its prime contractors and subcontractors to a series of security clearances.
Before you commit yourself to become a DoD Prime Contractor, keep in mind that this endeavor is not some overnight miracle where you can rake in profits instantly. Try to see the pros and cons of your decision to see whether your business fits the bill.
3. Register your business to the federal government
The federal government requires all prime contractors to undergo a stringent process to qualify for federal contracts. This ensures that the resources that came from the taxpayers' money are used for their intended purposes.
To give you a boost, here are the basic requirements to become a prime government contractor:
Secure your federal and state tax ID
Businesses that want to enter the government contracting industry need to register for their federal tax ID. Your tax ID is a crucial requirement to apply for business permits, pay taxes, and other federal contracting requirements down the line.
Identify your NAICS codes
Your NAICS codes are the federal government's way of classifying the products and services your business provides. To know your NAICS Code, head over here and see which among the codes best suits your business. You can have more than one NAICS Code if you offer various goods and services.
Apply for your DUNS Number
Your DUNS Number is another essential requirement for you to be eligible for various government services such as grants, loans, and government contracts. Luckily, you can request your DUNS Number for free! Fill out the form found here, then wait for your DUNS Number to be sent to you via email.
Register at SAM.gov
The System for Award Management (SAM.gov) is the all-in-one portal for government contractors. This official government website houses most of the essential government services for contractors, such as the Contract Opportunities search tool. Additionally, registration at SAM.gov means that you are now eligible to start bidding for federal contracts. Here are the requirements you need to prepare to register:
– DUNS number
– State/Federal Tax ID (TIN)
– For local businesses, Contractor and Government Entity (CAGE) code. If you don't have it yet, you can still proceed with your application and get it after registering at SAM.
– For business located outside the U.S. and its territories, NCAGE code.
– Financial and banking information for your Electronic Funds Transfer (EFT)
4. Run background checks
The Department of Defense conducts strict security checks on everyone it makes a transaction to. To qualify for a contracting opportunity under DoD, ensure that your business and employees have spotless criminal records.
5. Maximize every learning resource available
Since the federal government is encouraging more businesses, particularly small business owners, to enter the contracting industry, there is now an abundance of learning centers and knowledge resources accessible to anyone. Here are some:
PTACs are learning centers geared toward helping small businesses prepare for the government contracting industry. These learning centers assist in the following areas:
– Determine whether your business is all set for federal contracts
– Walk you through the federal contracting registration process
– Evaluate your eligibility for the 8(a) Development Program
– Help you research previously awarded contracts that are relevant to your business
You can avail of most of their services for free, or you can try out their other premium services for a nominal fee.
SBDCs are learning centers dedicated to lending assistance to small business owners. As part of their thrust to support budding small entrepreneurs to thrive in the industry, they offer one-on-one training, guide you in crafting and improving your business plan, and expose you to opportunities to gain new tech innovations and capital.
Another non-profit organization that helps out small businesses, SCORE boasts its vast network of experts who volunteer their skills and wisdom to help small business owners grow their enterprise. SCORE's volunteer mentors help budding entrepreneurs make a name in the industry by sharing the tips and tricks of the trade.
6. Explore government assistance programs for contractors
To level the playing field for small businesses, the Small Business Administration (SBA) is working in tandem with the federal government to offer assistance to small disadvantaged enterprises. With the 8(a) Development Program, a women-owned small business, a service-disabled veteran-owned firm, and even a small business located in the HUBZone can try out their luck in the government contracting industry.
7. Promote your business
The government contracting industry is already saturated with contractors eager to make a name for themselves. To stand out from the crowd, you have to be creative in promoting your business to your target federal clientele.
Complete your SBA profile
If you are a small business owner, you must complete your SBA profile as soon as you finish your SAM registration. Your SBA profile, which will include a brief description of your company and your services, will appear in the Dynamic Small Business Search (DSBS). Contracting officers use DSBS to scout for suitable contractors for a project, so you must have a complete SBA profile to get you considered for a job.
Build a website
Establishing a company website helps in building your reputation and credibility. Additionally, the contracting officer also browse a company's website to see who they are, what they can do, and what they have done.
Network
Connecting with the right people can put your foot in the door. The thought of connecting with industry leaders can be intimidating at first, but all you need to do is practice. Here are some tips to network with executives, whether live or online.
8. Actively seek DoD Contract Opportunities
Just like every other federal agency, the Department of Defense also uses SAM.gov to publish available contract opportunities. Make sure you don't miss an open opportunity by regularly checking the SAM.gov website or having someone from the team monitor and filter suitable defense contracts for you.
9. Learn how to write a contract bid
Learning how to craft an effective contract bid is essential to start winning government contracts. To help you navigate your writing process, you can refer to this guide on contract bid writing basics.
10. Try subcontracting
When you still find the process of becoming a government contractor a bit too much, or if you want to check out first whether you will be a good fit in the industry, you can try your hand in subcontracting. Instead of working directly for the government agency, a subcontractor will assist a prime government contractor. And since the subcontractor is a specialist in one particular field, you can focus your time and resources on honing your skills in your chosen niche.
Additionally, there will always be an abundance in opportunities for subcontractors. In some prime contracts, DoD prime contractors are required to have subcontracting plans. This means that the DoD prime contractors are mandated to hire small business subcontractors to complete prime contracts.