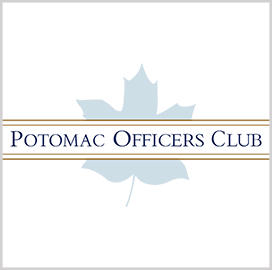 What is Federal Management Consulting and How Can It Help Your Business?
Have you ever wondered what federal management consulting firms do? Federal management consulting is a fast-growing industry in America, and it's worth looking into if you're trying to grow your company. Federal services are big businesses, so let's look at what they are and how they can help your business.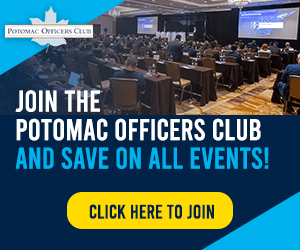 What is federal management consulting?
It is the type of consulting for government organizations. Federal consulting firms are hired by government organizations for various services, including information technology and software development. These consulting firms can also handle training programs and marketing.
What is the difference between federal management consulting from commercial management consulting?
Federal management consulting is primarily focused on supporting government agencies with large-scale transformation efforts. These transformation efforts usually involve an agency moving to a new way of doing business, such as major technology modernization or reorganization.
As such, the projects are large in scale, and the consultant is often working at a very senior level with other government officials to design strategies and plans for change. The consultant should have a deep knowledge of how the federal government works and how it can overcome challenges to move forward with changes.
Commercial management consulting is focused on helping clients make improvements within their company to increase revenue or reduce costs. These types of projects can range from very large to small in scale, depending on the size of the company and the scope of work. A consultant will partner with managers at all levels within a company to understand their problems in detail and make recommendations for improvement.
What do federal management consultants do?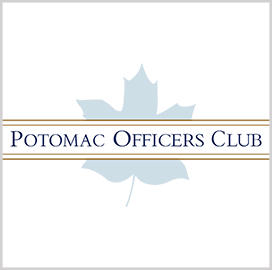 This type of consulting refers to the services offered by consulting firms that specialize in helping federal companies and their employees. Since federal businesses handle some of the biggest problems affecting our nation, these issues must be addressed daily.
Federal management consultants typically work to help federal leaders design operating models to accelerate driving industry insights for decision-making. Here are other things they can be responsible for.
1. Analyzing existing business problems, processes, procedures, and systems to identify areas for development.
2. Designing and recommending improvements for clients based on industry best practices, processes, and systems that have been effective in other federal departments.
3. Evaluating an organization's competitiveness relative to market dynamics and communicating this assessment in a high-quality report.
4. Developing detailed project plans, budget estimates, and schedules based on findings from reviews of internal controls and procedures.
What is the Federal Consulting Group?
The Federal Consulting Group is a treasury franchise that provides federal agencies consulting, executive coaching, and performance and customer satisfaction measuring services to federal agencies.
1. Consulting
Most of their executive consultants consist of current and retired federal leaders, and they can help address your needs and issues by:
Tracking your performance using reliable metrics
Applying the president's management agenda
Performing process improvement to improve quality of work, cut costs, and improve efficiency
Formulate flexible strategic plans
Apply the National Baldrige Quality Award criteria to boost the agency's performance
2. Executive coaching and leadership
They have a national network comprised of over 100 executive facilitators and executive coaches. These official facilitators will work with you collaboratively by:
Working on good management practice development and constructive ways to give performance feedback
creating and facilitating practice communities to help leaders improve
Implement methods for training and recruitment for potential employees
3. Customer satisfaction measuring devices
The American Customer Satisfaction Index (ACSI) measures the public's overall satisfaction with both goods and services offered by about 100 programs and 200 websites.
The ACSI, which measures the satisfaction of consumers across 300 of the largest private companies, was first developed at the Ross School of Business at the University of Michigan. The ACSI reports scores in the range of 0 to 100.
In addition, the ACSI allows agencies to:
Measure program performance
Direct management's attention to outcomes
Leverage scarce resources
Acquire customer experience feedback
Determine targets of opportunity
Who needs federal management consulting?
It's surprising how many federal agencies need management consulting. The government has many moving parts, and the world has lots of emerging technologies, so it's not unusual for some sections to need help with the proper implementation of their policies and procedures.
As a result, there are plenty of opportunities for federal management consultants. In fact, federal agencies are currently working with them with programs, such as:
Department of the Army
Department of Commerce
Department of Education
Department of Homeland Security
National Institutes of Health
Internal Revenue Service
Government Printing Office
Department of Veterans Affairs and many others
Who are the top federal management consulting firms?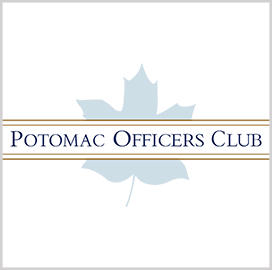 There are many federal management consulting firms. Some of the most famous and largest firms include:
1. KPMG Peat Marwick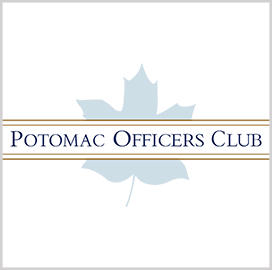 KPMG offers a broad range of services, including
modernizing the company's support functions
leveraging your employees to be competitive
turning into a more profitable and customer-centric enterprise
They will immerse themselves into your business to determine your priorities and expectations. Further, their team can help identify the challenges your business faces to create a solution until the expected goals are met.
2. Booz Allen Hamilton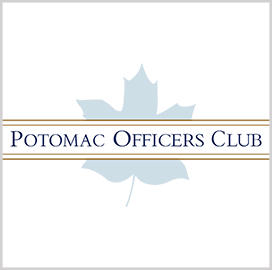 Booz Allen Hamilton is based in McLean, Virginia, and has been providing services since its inception in 1914. In 2008, Booz Allen was ranked as one of the best places to work by Fortune Magazine.
It provides services to federal agencies and contract managers to plan and direct dynamic acquisition environments with guidance, experience, and strategies from agents throughout the duration of contracts.
3. Accenture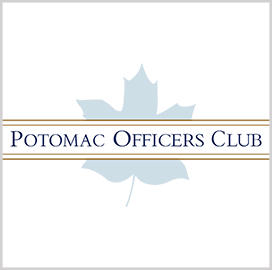 Accenture has more than 600,000 employees across the globe. Founded in 1989, Accenture has been among the 100 Best Companies to Work For by Fortune magazine for 11 consecutive years. The company provides excellence to its clients with digital transformation, information technology and strategy improvement, and operations services.
4. McKinsey & Company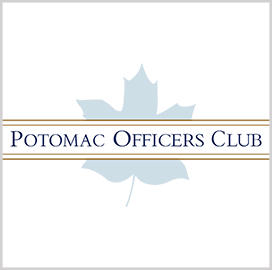 McKinsey & Company is a global management consulting firm that advises private companies, governments, and nonprofits on strategic topics such as marketing and sales, business transformation, and downsizing. It also provides IT services such as cloud computing, data analytics, and cybersecurity.
5. Deloitte Consulting LLP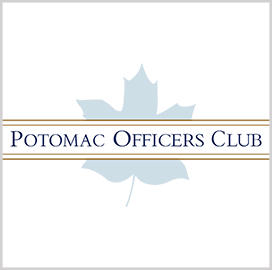 Deloitte Consulting LLP is one of the most trusted names in providing federal management services. It has contracts with the Transportation Security Administration, the Department of Homeland Security, and many others.
The company's expertise has helped transform the way that United States agencies approach their service areas to power your business potential, such as
Strategy and operations help senior executives solve the most complicated problems and develop a strategy by combining in-depth analysis, extensive knowledge of the industry, and actionable insights.
Human capital to leverage these insights, analysis, research to execute programs from business-driven HR to innovative leaders, talent, and programs.
Technology to deliver solutions that improve productivity, transformation, and modernize business operations.
How can federal management consulting help businesses?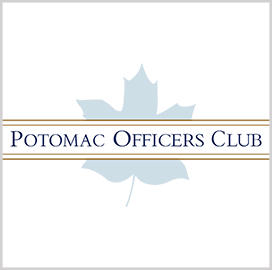 These firms can help take businesses to the next level for businesses looking to scale up. Here are some ways they can help your company grow.
1. Human-centered transformation
To be competitive, organizations must be able to adapt to a rapidly changing environment. That requires a culture that can deal with change and people willing to embrace new ways of doing things. Furthermore, they will help you explore more talents through people-centric leadership and change management processes.
2. Business strategy
The business strategy sits at the center of how they deliver actionable insight and tangible experience to help leaders design their operating model and drive faster insight-driven decision-making.
The strategy services are built around a deep understanding of today's fast-changing business and societal paradigm and how these forces impact the development and execution of your strategic plan.
Bringing creative, pragmatic, and holistic thinking, they work closely with you to navigate the competitive landscape, understand the pace of change in your industry, and assess the impact of technology on your business, internal organization, and performance metrics.
3. Customer value and operational excellence
The current era of the digital transformation of business demands that federal agencies continually renew their focus on the customer experience. The goal is to help you transition to a customer-centric federal agency and culture, create meaningful customer experiences, and drive sustainable outcomes while reducing costs.
Management consultants help you capture market opportunities, understand customer expectations and behaviors, and design personalized, relevant, and trustful customer people, processes, and systems. They ensure that you consistently deliver this experience at scale and at speed to stay relevant in today's rapidly changing world.
4. Helps organize changing workloads
As a business grows, it's important to ensure it has the right people in charge of the right tasks. In smaller businesses, it may be easy to handle certain responsibilities alone.
But as the company expands and becomes more successful, you may find that you need help managing certain areas as they become more complex. Hiring a firm can help organize changing workload and better determine who should be handling what in the company.
5. Builds plans for the business's future growth
Large and small corporations benefit from a management consultant, as they will work closely with consultants to determine what the company needs to get ahead. Also, they'll consider financial limitations and help them come up with a plan that gives the most value for money.