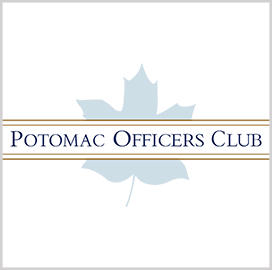 What is the Lockheed Martin Missiles and Fire Control Business Unit?
Among the top defense contracting companies that the federal government works with is Lockheed Martin. With a worldwide sphere of influence, Lockheed Martin is one of the top players in the federal defense industry. Their services range from developing aircraft to building missiles. They are also known for their unparalleled expertise in innovating directed energy technologies and laser weapon systems.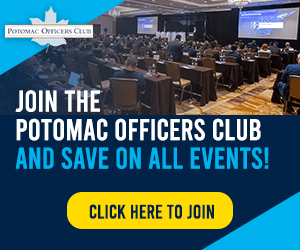 Lockheed Martin is further divided into four business segments, each boasting a diverse portfolio of completed federal projects: Aeronautics, Space, Rotary and Mission Systems (RMC), and Missiles and Fire Control (MFC).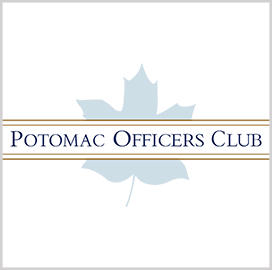 What is the Lockheed Martin Missiles and Fire Control Business Unit?
Lockheed Martin Missiles and Fire Control (MFC) designs, develops, and manufacture precision engagement defense and aerospace systems for the U.S. government and its allies. Harnessing the brightest minds in the industry, the defense contractor is always at the forefront of innovating firepower systems. And, the Missiles and Fire Control also assists in the military's green power initiatives and offer their expertise in the global civil nuclear power industry.
What does Lockheed Martin Missiles and Fire Control do?
The Missiles and Fire Control Unit offers more than 50 products and services to its customers worldwide. From designing electro-optic and smart munitions systems to developing cutting-edge threat detection and rocket technologies, the Missiles and Fire Control's expertise in the field is undeniable.
Integrated Air & Missile Defense
As society rapidly evolves, so do the adversaries that threaten security. And that is why Lockheed Martin Missiles and Fire Control builds, designs, and produces multi-domain, layered defense systems that safeguard communities from modern threats.
Its proven prowess in defending against incoming threats—may it be from tactical ballistic missiles to cruise missiles—makes it a cornerstone of defense systems of over 14 countries. PAC-3 missiles' two-pulse solid rocket motor makes it an even more lethal weapon in the battlespace.
Terminal High Altitude Area Defense is a mobile, anti-ballistic defense system that can intercept airborne threats, whether inside or inside the atmosphere. Designed with superior Hit-to-Kill technology, THAAD can shoot down short, medium, and intermediate-range ballistic missiles with deadly accuracy.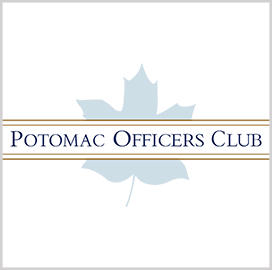 Strike Weapons
The best defense is a good offense. And with adversaries evolving rapidly, the U.S. and its allies leverage emerging technologies to boost their warfighting capabilities.
Lockheed Martin's strike systems fuel the firepower of America's defenses. It can defend the land against stationary and moving targets in all spheres—land, air, and sea.
Lockheed Martin MFC is demonstrating hypersonic technology expertise by spearheading the development of the Air-Launched Rapid Response Weapon (ARRW). This next-generation hypersonic weapon will power up the capabilities of the U.S. Air Force in eliminating high-value, time-sensitive targets.
Another precision-guided missile in the arsenal of the U.S. Navy and Air Force is this Long Range Anti-Ship Missile. Purposely designed against marital adversaries, the LRASM can operate outside the range of counter-fire weapons and bypass even the most advanced integrated air defense systems.
Precision Fires
To ensure maximum preparedness for any incoming or developing threats, the federal government ensures that its arsenal is stocked with the defense industry's cutting-edge offensive and defensive weapon systems.
Missiles and rockets are core components of a nation's firepower. And, Lockheed Martin is at the forefront of innovating these combat-proven, low-cost, and low-risk weaponry.
Rain, shine, or storm, this surface-to-surface missile can eliminate time-sensitive, high-value targets. The Army Tactical Missile System is a long-range, precision-strike missile contracted by eight countries, including the U.S.
The Guided Multiple Launch Rocket System® is a combat-proven Precision Fires munition renowned for its pinpoint accuracy, precision-guided primary round, and all-weather mission capabilities. The U.S. and 12 other countries have contracted Lockheed Martin to procure GMLRS®.
The Extended-Range Guided Multiple Launch Rocket System increases the range of the present Precision Fires go-to GMLRS® variants. From the current 70 km maximum range of GMLRS®, the ER GMLRS® can extend its range to 150 km.
With more than 499 km of effective objective range, The Precision Strike Missile (PrSM) is selected by the U.S. Army as its next-generation, long-range munition. Engineered to be future-proof, the PrSM's open architecture and modular design make it compatible with tech upgrades in the future.
The High Mobility Artillery Rocket System is an ultra-mobile long-range precision fire launcher that boasts rapid deployment and operation and flexibility for multi-domain operations. This rocket system is interoperable with C2 systems and is compatible with the MLRS® Family of Munitions, such as the GMLRS®, ER GMLRS®, ATACMS™, and PrSM.
Engineered for maximum mobility and performance, the Multiple Launch Rocket System® M270 is trusted by more than a dozen federal and international customers. Also compatible with the MLRS Family of Munitions, the M270 is also equipped with newly upgraded engines, improved Armored Cabs (IAC) and Common Fire Control System (CFCS), and Transmissions and Improved Launcher Mechanical System (ILMS) components.
Air Superiority
By melding the peerless firepower of precision strike weapon systems and combat-proven sensors, dominating the airspace—and even other domains is within reach.
The Lockheed Martin Missiles and Fire Control engineers top-of-the-line long-range precision strike weapons to protect pilots and critical airborne assets on the aerial battlefield, and provide support mobile artillery at a moment's notice. And to take it a step further, the Missiles and Fire Control unit also develops next-generation ISR, threat detection, and missile-warning systems.
Developed by Lockheed Martin, the F-35 aircraft is the world's most advanced fighter jet. Its dreaded might in the skies is made more powerful by these specially made sensors that boost precision-targeting and threat awareness—the Electro-Optical Targeting System (EOTS) & Distributed Aperture System (DAS) Window Panels.
The Electro-Optical Targeting System (EOTS) is a lightweight, multi-function, and affordable system that supercharges the fighter jet's air-to-air and air-to-surface targeting capability. On the other hand, the Distributed Aperture System (DAS) Window Panels are top-of-the-line infrared transparent windows that provide 360-degree situational and threat awareness to the pilot.
Using its advanced infrared search and track tech, the IRST21 can detect and track an airborne threat and pinpoint it with deadly accuracy. This passive, long-range sensor system improves the pilot's survivability in radar-denied mission areas. And, it is immune to electronic deception, especially during highly contested ops.
Used by seven federal and international military customers for more than 40 years, this piece of technology has empowered warfighters on countless battlefields.
The Legion Pod® is a multi-function sensor that houses an IRST21 sensor and an advanced processor for high-fidelity detection and tracking air-to-air targets. Furthermore, the Legion Pod® is designed to accommodate additional sensors for easy integration and upgrade.
World-renowned for its superior targeting capabilities, the Sniper®Advanced Targeting Pod is deployed to critical air-to-air and air-to-ground missions for its cutting-edge precision targeting and intelligence, surveillance, and reconnaissance (ISR) systems.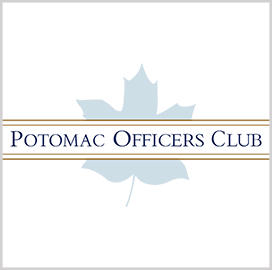 Close Combat
Dedicated to keeping their military customers safe and prepped for immediate deployment, the Lockheed Martin Corporation engineers high-caliber close combat systems for tomorrow.
To keep the aircrew and terminal air controllers up and ready for any incoming threats, the Enhanced Laser Guided Training Round (ELGTR) provides accurate real-life emulations of Paveway™ II Laser Guided Bombs (LGBs) and live-fire scenarios. The ELGTR replicates real-life scenarios to give them the opportunity to strategize and refine their tactics.
The ELGTR is a cost-effective training solution that empowers warfighters for tactical mission environments.
Born out of a joint venture between Lockheed Martin and Raytheon Missiles & Defense, the Javelin™ is a force to be reckoned with on the battlefield. This highly-portable, platform-mounted, one-person operating precision weapon system is capable of piercing away through any known armor, and eliminating soft and irregular targets.
The Paveway II Plus LGB kit transforms the conventional gravity bombs into precision-guided munitions. The advanced guidance system integrated into the LGB kit also enhances the firepower of this cost-effective weaponry.
Spike NLOS is a versatile, electro-optical/imaging infrared missile system that enables long-range precision missiles to be launched on ground, aerial, and naval platforms.