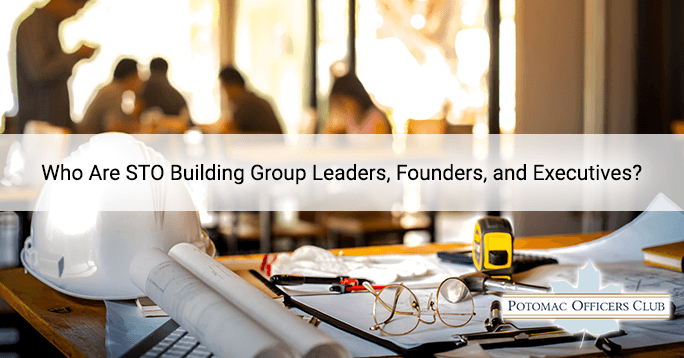 Who Are STO Building Group Leaders, Founders, and Executives?
STO Building Group comprises a family of companies focused on construction. The company sets a high standard with its "client first" mentality, leading and offering cutting-edge technology in construction management. Get to know STO Building Group leaders, founders, and executives here.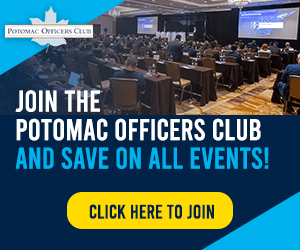 STO Building Group Inc. Key Executives
STO Building Group Inc. (STOBG) employs over 4,000 staff across its 49 offices worldwide. They're a globally-recognized company, having 248 LEED-accredited professionals and ranking ninth in the 2021 "Top 100 Green Building Contracts" list of Engineering News-Record. Here are the STO Building Group Inc. key executives.
James K. Donaghy, Executive Chairman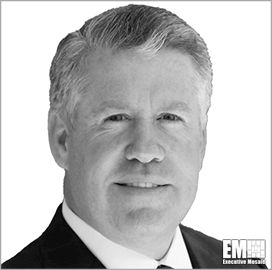 James K. Donaghy serves as the executive chairman of STO Building Group. Often called Jim by his colleagues, he is responsible for the strategic direction and innovation initiatives for clients and employees. He is the project principal for high-profile accounts, working with management teams for strategic planning.
Donaghy held different positions across Structure Tone's offices worldwide, where he gained professional experience in operations, finance estimation, and management. He joined the group in 1989 and assumed office as Executive Chairman in 1999.
Bob Mullen, Chief Executive Officer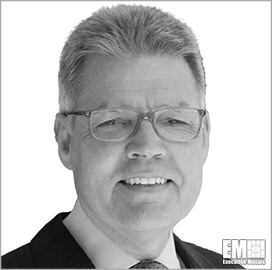 Bob Mullen has served as the STO Building Group's Chief Executive Officer since 2004. Since assuming the position, he has diversified the group's market sectors and geographic growth. He led the expansion of its family of companies in 40 offices, notably across the U.S., Canada, the U.K., and Ireland.
As STO Building Group CEO and a member of the Board of Directors, Mullen leads the family of companies in the culture of safety, sustainability, and technology initiatives primarily involving the expansion of the company's expertise in virtual construction. Before working with the group, he held various leadership positions at Skanska USA Building Inc.
Brett Phillips, Chief Financial Officer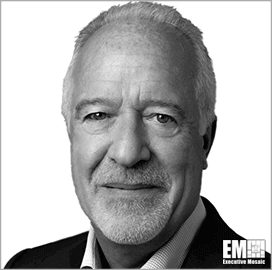 Brett Phillips is the Chief Financial Officer of STO Building Group. He leads all financial management, information technology functions, and overall financial operations, including control, audit, policies, tax filings, and compliance with FASB, GAAP, and other governmental taxing authorities.
Before becoming STO Building Group CFO, Phillips worked at Ernst & Young, Parsons Brinkerhoff, and Skanska USA Building. Aside from being a professional in the finance and construction industry, he is a long-time volunteer at the Metro New York and Western New York Chapter of the Make-A-Wish Foundation.
Greg Dunkle, Chief Administrative Officer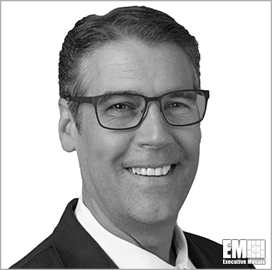 As the Chief Administrative Officer at STO Building Group, Greg Dunkle is responsible for the overall company direction and leadership for services such as Human Resources, Compliance and Audit, Information Technology, Risk Management, and Legal Services. He is a key figure in the group's mergers and acquisitions, strategic planning, and operational improvements.
Dunkle has a 25-year career in full-service construction companies. Before joining STOBG in 2018, he worked as the Executive Vice President and Manager of the Eastern U.S. at Tutor Perini Corp, Senior Vice President and Northeast Division Manager at Gilbane Building Company, and Vice President and Executive Acquisition Associate at Innovative Technical Solutions Inc.
Brian Fields, Chief Ethics and Compliance Officer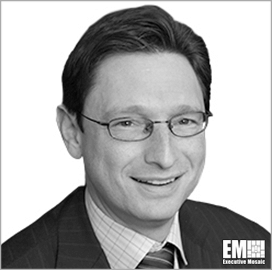 Brian Fields heads corporate compliance and regulatory enforcement as the STO Building Group's Chief Ethics and Compliance Officer. He manages the company's Ethics and Compliance Program, where he strategizes best corporate practices and assesses risks in the business. He joined the STO Building Group in March 2015.
Before assuming office, Fields worked as a counsel at Alston & Bird LLP, where he focused on government and corporate investigations, regulatory enforcement, and white-collar criminal defense. Previously, he worked as a Senior Investigative Counsel, where he was noted for his work at the Cipriani family tax evasion.
Jerry Rosenheck, Chief Data Officer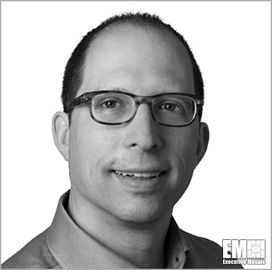 As the Chief Data Officer at STO Building Group, Jerry Rosenheck help the organization, as well as clients and partners, make better, informed decisions through the creation of platform and systems that analyze and manage data. He joined the STOBG in December 2021.
Previously, Rosenheck led, created, and founded software consulting businesses focused on content management, supply chain, and accounting software systems for large-scale companies. He is an established data management and analytics entrepreneur who led several start-ups to generate over $1 billion in collective revenue.
Jerry Rosenheck, Chief Data Officer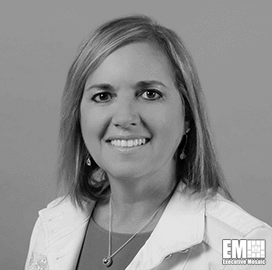 Claudia Healy is the Chief Human Resources Officer of STO Building Group. She is responsible for the global human resources program and is a key advisor to the executive management team. She is also part of the company's Board of Directors and an HR & Compensation Committee member.
Before joining STOBG, Healy built over two decades of human resource experience at Verizon. She has an extensive portfolio of human resource programs, including talent acquisition, labor relations, training and development, diversity and inclusion, and more.
Terrence Robbins, Chief Information Officer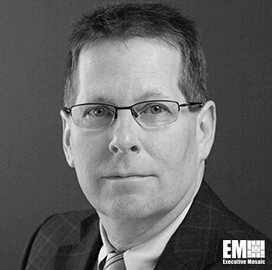 As the Chief Information Officer and Senior Vice President for STO Building Group, Terrence Robbins manages the company's information technology and telecommunications capabilities. He leads operation efforts and business innovation using technology.
Called Terry by his colleagues, Robbins is a member of different technology groups and boards, such as the Construction Industry Executive Group and the CMiC User Group. Previously, he worked as CIO at Juvenile Diabetes Research Foundation and Angel Society LLC.
Rick Khan, Chief Innovation Officer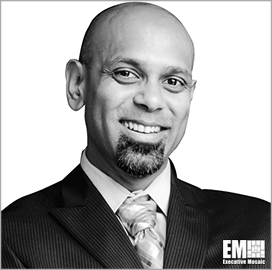 As the Chief Innovation Officer, Rick Khan leads the company's initiatives for finding new and more innovative ways to advance in the construction industry. He has over 26 years of experience in innovation strategy, design thinking, architectural design, computer graphics, graphic design, talent development, and communications—16 years dedicated to the construction industry.
Khan is a renowned international AEC industry thought leader and keynote speaker known for his heavy focus on technology. Before working at STOBG, he worked at Mortenson for almost 16 years, where he held several senior leadership positions, such as Senior Director of Innovation and Senior Director of Project Solutions.
Other key executives of STO Building Group's corporate services also include:
Eugene P. White, EVP of Client Relations
Brian Lynch, SVP of Operations Finance
Michael Whetstine, SVP of Finance
Robert Leon, EVP of Global Services
David R. Cahill, Special Counsel for Legal
Jeff Rosenstein, EVP & General Counsel
Rebecca Leonardis, SVP of Marketing & Communications
Amy Wincko, SVP of Strategy & Operational Excellence
William Sharp, SVP of Risk Management
Keith Haselman, SVP of Corporate Safety
Stephen Neeson, SVP of Technical Operations
About STO Building Group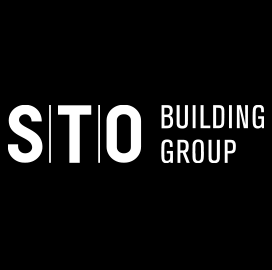 STO Building Group is a family of 13 companies established in 1971. For over 50 years, the company has worked with clients to solve challenges, build relationships, and construct different infrastructure projects. The company has $9.5 billion in annual construction volume and $2.5 billion in bonding capacity.
The companies under STOBG adhere to the core values of client first, integrity & transparency, collaboration, innovation, excellence, and a culture of safety. The company fosters long-term relationships with its clients to consistently provide, deliver, and execute excellence in construction solutions for its projects.
Where is the STO Building Group headquarters?
STO Building Group headquarters is located in New York City, New York. Together with its family of companies, STO has built a presence in more than 15 states across the United States. STOBG's regional presence in Canada includes offices in Ontario, Alberta, and British Columbia. The company also has offices in Europe, including London and Dublin.
Who owns STO Building Group Inc?
The parent organization of STO Building Group is Global Infrastructure Solutions Inc. (GISI). In itself, the company owns a family of companies—some of which include STOBG,  Global Engineering and Consulting Solutions, and Palladium.
What companies are included in STO Building Group's family of companies?
STO Building Group's family of companies is focused on construction. They provide construction management, building repositioning, site evaluation, commissioning, pre-construction, global services, sustainability & wellness, and technology & innovation for clients in different sectors.
Abbott Construction has offered high-quality construction standards and craftsmanship since 1971.
Ajax Building Company is a family-operated, employee-owned company founded in 1958.
BCCI Construction is a full-service builder with partners in the U.S., Canada, the U.K, and Ireland.
Govan Brown is a leader in the construction industry in Canada, delivering innovative services since 1994.
Layton Construction is a commercial contractor trusted by companies such as Nike, UPS, and Delta.
LF Driscoll is a full-service construction company, developing projects in Philadelphia since 1929.
LF Driscoll Healthcare builds healthcare facilities and complexes, including renovations and upgrades.
Pavarini has been at the forefront of the construction industry with its client-first service since 1896.
Pavarini McGovern provides construction management services for projects in New York City.
RC Andersen specializes in industrial buildings, providing cost-effective and sustainable solutions.
Structure Tone is one the premier interior and renovation construction firms in the Eastern U.S.
Structure Tone Southwest has offered construction services and expertise in Texas since 1977.
Structure Tone International is an industry leader in corporate interiors and refurbishments.
STO Building Group: "Partnering to Imagine, Execute, and Realize Client's Vision"
STO Building Group leaders, founders, and executives employ a "client-first" mentality, helping companies imagine, execute, and realize their vision. STOBG's long history and trusted credibility in the infrastructure and construction industry give confidence to its clients, as 80% of its businesses are from repeat clients.