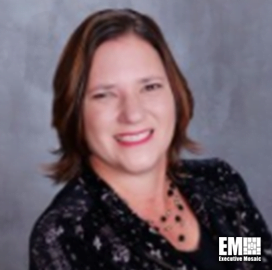 Ashlee Delventhal,
Senior director,
Tidal Basin Group
Ashlee Delventhal, Senior Director of Preparedness, Resiliency and Emergency Management at Tidal Basin
Ashlee Delventhal is the senior director of preparedness, resiliency and emergency management at Tidal Basin Group. She has been with the disaster preparedness company for over two years.
Delventhal is experienced in catastrophic planning, mass evacuation and sheltering, mass casualty and large-scale special event planning.
She was the director of preparedness, resiliency and emergency management at Tidal Basin before taking up her current leadership position. As director, she was responsible for providing planning, training and exercise and other collaborative initiatives to transportation and critical infrastructure clients and other government organizations, according to her LinkedIn profile.
Delventhal was an emergency management leader at Denver International Airport before joining Tidal Basin. She started her career at Denver International in 2015 as an emergency management coordinator for training and exercise. She became the assistant director of emergency management and preparedness at Denver International in January 2018.
The industry veteran also handled leadership roles at government agencies. She was a deputy planning section chief at the New Orleans Office of Homeland Security and Emergency Preparedness and was a planning specialist at the Federal Emergency Management Agency.
Delventhal holds a master's degree in applied aviation safety from the Florida Institute of Technology and a bachelor's degree in emergency management and homeland security from Jacksonville State University. She is also a certified member of the American Association of Airport Executives and was issued an emergency manager certification from the International Association of Emergency Managers in 2019.
Tidal Basin Group offers services that support disaster preparedness, emergency management and disaster recovery. It has customers in the government sector, nonprofit organizations and private sector.
Category: Executive Profiles
Tags: Ashlee Delventhal Denver International Airport Disaster Management Emergency Preparedness and Response Executive Profiles Federal Emergency Management Agency Jacksonville State University LinkedIn Tidal Basin Group