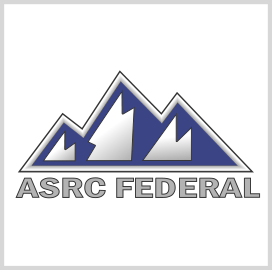 ASRC Federal
ASRC Federal Business Wins $338M Ames Consolidated IT Services Contract With NASA
ASRC Federal Data Solutions has received a potential $338M Ames Consolidated Information Technology Services hybrid contract from NASA.   
Services outlined in the contract include providing capabilities and expertise for applied research, engineering, maintenance and operations initiatives in NASA facilities, including the Ames Research Center in Moffett Field, California. Contract work will also support government agencies such as the Department of Defense, Federal Aviation Administration, and National Oceanic and Atmospheric Administration, NASA said.
ASRC Federal Data Solutions will begin work for the contract on Sept. 1, starting with a 60-day phase-in period, which will be supplemented by a one-year base period and four one-year option periods.
The hybrid contract covers cost-plus-fixed-fee contract line item numbers for core contract management services, core technical services and indefinite-delivery/indefinite-quantity requirements for additional technical requirements. In addition, the contract includes firm-fixed-price contract line item numbers for phase-in and IDIQ requirements for additional technical requirements. 
A small disadvantaged business based in Beltsville, Maryland, ASRC Federal Data Solutions offers information technology and data analytics services to clients across the federal and commercial sectors, including high-performance computing, analysis and visualization, information security and data center and network operations. 
The ASRC business has an existing contract with the General Services Administration for IT professional services, health IT services and order-level materials. The contract runs from May 15, 2018, to May 14, 2023 and extends through May 14, 2038, if all options are exercised. 
Category: Contract Vehicles
Tags: AFDS ASRC ASRC Federal Data Solutions Contract Vehicles IDIQ information technology services NASA