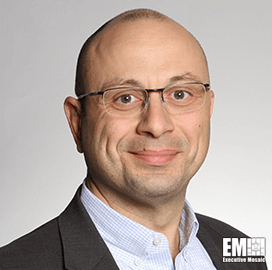 Don Parente,
VP for Federal Practice,
MetTel
AT&T Exec Don Parente Moves to MetTel as Federal Practice VP
Don Parente, a previous Potomac Officers Club speaker, has taken on the role of vice president of federal practice at MetTel after a 25-year career at AT&T.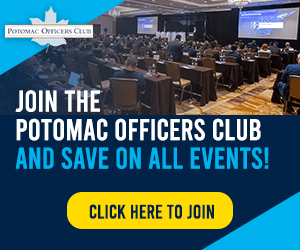 In his new role, Parente will help maintain partnerships with the Department of Defense and government-focused system integrators, including Raytheon Technologies and Science Applications International Corp.
Parente's responsibilities also include supporting existing and future contracts with federal clients, MetTel said.
The digital transformation and IT communications provider secured task orders worth over $2.5 billion under the Enterprise Infrastructure Solutions contract vehicle. MetTel also delivers services through the General Service Administration's Schedule 70 government-wide acquisition contract and the U.S. Navy's Spiral 3 contracts.
Throughout the years he spent at AT&T, Parente held various roles with increasing responsibilities focused on solution architecture, marketing, product management, sales engineering and sales. He was most recently the assistant vice president and general manager for AT&T's systems integrator solutions.
Parente was also appointed in a position that made him responsible for AT&T Public Sector Solutions' global technical sales. In the said role, he led a team of over 200 engineers and architects and supported public sector customers and brought significant revenue growth to the company.
Robert Dapkiewicz, senior vice president and general manager of MetTel's federal practice, is confident that Parente's experience will help MetTel advance its business further.
"MetTel is clearly an ascending company with tremendous opportunities ahead of it and I want to help drive that growth," Parente said.
Category: Speaker News
Tags: AT&T DoD Don Parente EIS executive movement GSA MetTel Raytheon SAIC Speaker News