Robert Dapkiewicz
GM and SVP of Federal
MetTel
AT&T's Robert Dapkiewicz Joins MetTel as GM, SVP of Federal
Communications company MetTel has announced the appointment of Robert Dapkiewicz as general manager and senior vice president of the company's federal program, effective immediately.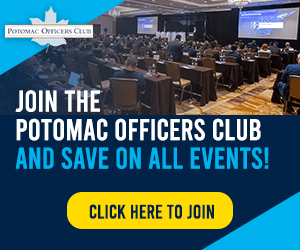 CEO Marshall Aronow lauded Dapkiewicz's track record in sales, marketing, product development and strategic planning.
"His deep knowledge of voice, data networking, mobility solutions and applications will complement our high-performing federal team," Aronow said.
Dapkiewicz's specialties include strategic planning and execution, global organizational motivation and leadership, sales and marketing strategy and execution, profit and loss management, business planning and execution and governmental procurement. 
He most recently served as AT&T's vice president of global public-sector and civilian services. He also held numerous senior executive positions in the commercial and government sectors at AT&T.
Before he joined AT&T in 1993 as an account executive, Dapkiewicz was a telecommunications manager at Rodale, a publishing company based in Emmaus, Pennsylvania. He also spent a year as an account executive at Abbot prior to the said role. 
"MetTel is a rising star in the federal space. I'm committed to building on MetTel's success by bringing transformational IT communications technologies to help federal agencies prepare for the digital future," Dapkiewicz said.
Dapkiewicz earned a bachelor's degree from the Kutztown University of Pennsylvania and a master's degree in business administration from Moravian College. 
MetTel is a provider of communications and digital transformation solutions for enterprise and government customers. Headquartered in New York City, the company specializes in voice, internet, telecommunications, cloud, wireless and mobile solutions and services. 
Category: Partnerships and Executive Moves
Tags: Abbot AT&T Enterprise Infrastructure Solutions Federal Program IT communications technology Marshall Aronow MetTel New York Partnerships and Executive Moves Robert Dapkiewicz Rodale