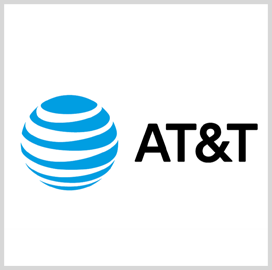 AT&T's Randall Stephenson to Retire as President, Chairman
AT&T has announced that 60-year-old Randall Stephenson will retire as the company's chairman and CEO after 13 years of service. 
He will stay in the company as executive chairman of the board of directors until January 31, 2021, to facilitate the transfer of leadership.
"Randall has done an outstanding job as CEO in transforming AT&T into a leader in communications, technology and media and entertainment," said Matt Rose, AT&T's independent lead director.
President and Chief Operating Officer John Stankey will replace Stephenson as CEO starting July 1, in addition to joining the board of directors as a member on June 20, AT&T announced. 
Stankey, who has served as AT&T's president and CEO since October 2019, will leverage over 30 years of leadership experience across most aspects of the company's business.
His previous roles in the company include CEO of its entertainment group, chief strategy officer, chief technology officer, CEO of operations and CEO of business solutions.
"I congratulate John, and I look forward to partnering with him as the leadership team moves forward on our strategic initiatives while navigating the difficult economic and health challenges currently facing our country and the world," Stephenson said.
Later in 2020, the company's board will elect an independent director to chair the board of directors after Stephenson retires from his post as executive chairman.