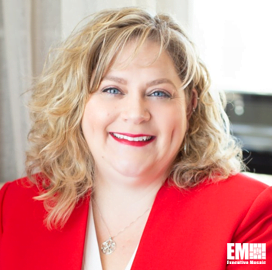 Audra Upchurch,
Director,
LMI
Audra Upchurch, Homeland Security Market Director at LMI
Audra Upchurch is the director of Logistics Management Institute's homeland security market and is a Potomac Officers Club member. She has been holding her current leadership role since August 2021.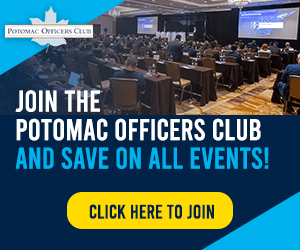 Upchurch ensures that LMI delivers goods and services that support agencies within the national security sector. The agencies that she works with include Customs and Border Protection, Immigration and Customs Enforcement and the U.S. Citizenship and Immigration Services.
The other positions that she has held at LMI are director of infrastructure, energy and environment; environment program manager; and environmental programs consultant. Upchurch has been with the nonprofit organization since February 2014, according to her LinkedIn profile.
She was an environmental analyst at government contractor Leidos before working at LMI. In this position, she ensured that the departments of Homeland Security and Energy, as well as other government and non-government organizations, complied with environmental requirements.
Upchurch was also an environmental scientist at Science Applications International Corp. from 2007 to 2013. In this position, she performed duties similar to those in Leidos.
She started her career in 1998 as a seasonal recreation technician at the U.S. Forest Service.
Upchurch holds a master's degree in business administration and management and a bachelor's degree in forestry from Virginia Tech.
LMI offers digital and analytic solutions, logistics and management advisory services to clients in the defense, space, homeland security, intelligence and health and civilian sectors. It is headquartered in Tysons, Virginia, and has offices in Alabama, Illinois and Texas.
Category: Executive Profiles
Tags: Audra Upchurch DHS Portfolio Executive Profiles Leidos LinkedIn Logistics Management Institute Science Applications International Corp. US Forest Service Virginia Tech