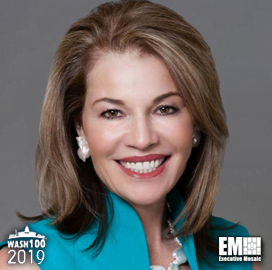 Teresa Carlson
Vice President
AWS WWPS
AWS' Teresa Carlson: Pandemic Drove Cloud Adoption in Government
The coronavirus pandemic is driving federal agencies to quickly migrate to the cloud, according to Teresa Carlson, vice president of Amazon Web Services' worldwide public-sector business.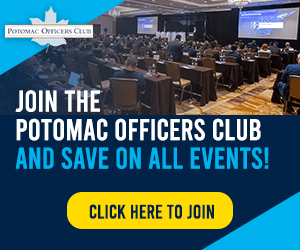 "The final principle I'm going to share with you is the most fundamental — migrate fast. The COVID-19 crisis showed just how fast organizations can move when missions need to drive decision-making," she said during her AWS Public Sector Summit keynote.
Carlson, a past Potomac Officers Club event speaker and past Wash100 winner, said public-sector customers have significantly increased both their adoption and use of cloud in the wake of ongoing public health crisis, the Washington Business Journal reported Tuesday.
The circumstances meant customers need to establish infrastructure needed to move their employees to telework, in addition to acquiring mission-critical services, Carlson added.
She said AWS has so far helped nine federal agencies scale new cloud services and work arrangements and allowed 14 state governments to establish call centers for handling the flood of unemployment insurance claims.
Carlson also highlighted AWS' efforts to move multiple datasets to the cloud, create a search website for coronavirus research, offer secure contact-tracing efforts and support distance learning initiatives.
Companies like AWS, Nvidia and Deloitte Consulting offer capabilities that establish remote work infrastructure, in addition to technologies that enable workplace safety protocols for the coronavirus, Carlson said. 
"Some of our customers have told us that they may never send employees back to the office. Others will create a new model that offers new remote work opportunities for employees. Regardless of your approach, we want you to choose the remote work tools that are right for you," she added.
Category: Speaker News
Tags: Amazon Web Services AWS cloud migration coronavirus Deliotte federal agency NVIDIA public sector Speaker News telework Teresa Carlson Washington Business Journal