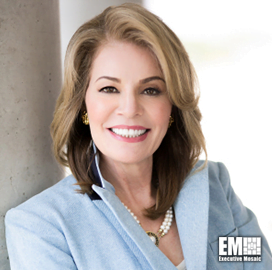 Teresa Carlson
President and CGO
Splunk
AWS's Teresa Carlson Joins Splunk as President, Chief Growth Officer
Splunk, a data software company, has appointed business veteran Teresa Carlson to the roles of president and chief growth officer, effective April 19.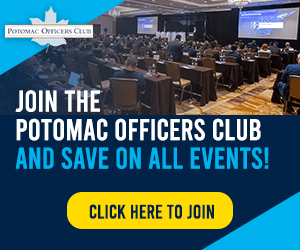 Carlson, a six-time Wash100 winner and a speaker at a past Potomac Officers Club event, has more than 25 years of experience and expertise in software-as-a-service, data management and cloud, Splunk said Monday.
With the Wash100 award, Executive Mosaic recognized Carlson's efforts to modernize cloud-based platforms and applications to inspire innovation in government markets.
In her new roles at Splunk, Carlson will lead and work closely with sales, customer success and marketing leaders to drive growth across go-to-market business segments.
Splunk said Carlson joined the executive leadership team with a focus on advancing cloud-first initiatives, pursuing new market opportunities and accelerating growth.
Carlson currently serves as vice president of worldwide public sector and industries at Amazon Web Services. She is credited with driving strong customer engagement and growth at the said company.
She founded AWS's worldwide public sector business in 2010 and was eventually made responsible for the company's financial services, energy services, telecommunications and aerospace and satellite business units.
Doug Merritt, CEO at Splunk, said Carlson has a deep understanding of the cloud and software industries. "I've had the privilege of getting to know her as a partner during her tenure at AWS, and know she'll be an excellent addition to our team," Merritt said.
Prior to joining AWS in 2010, Carlson led sales, marketing and business development organizations at Microsoft, Keyflip and NovaCare. She earned a bachelor's and a master's degree from Western Kentucky University.
Category: Speaker News
Tags: Amazon Web Services AWS CGO Chief Growth Officer cloud data data software Doug Merritt Executive Mosaic Keyflip Microsoft NovaCare President SaaS Speaker News Splunk Teresa Carlson Wash100 Western Kentucky University