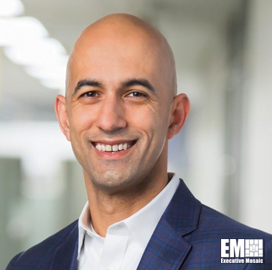 Aydin Mohtashamian,
Chief Operating Officer,
Parry Labs
Aydin Mohtashamian, Chief Operating Officer at Parry Labs
Aydin Mohtashamian is the chief operating officer at Parry Labs, a defense technology company based in Alexandria, Virginia, that offers edge computing, communications and command and control capabilities.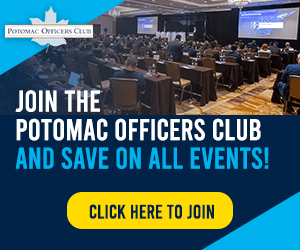 A Potomac Officers Club member, he recently participated in an interview to discuss his leadership approach and perspective on industry trends.
He joined Parry Labs in July following a four-year stint at QinetiQ, where he served as president of command, control, computers, communications, cyber, intelligence, surveillance and reconnaissance solutions. Mohtashamian started with QinetiQ as vice president of land and air integration, according to his LinkedIn profile.
From 2012 to 2018, he was director of program management at L3 Maritime Systems, tasked with leading program execution, capture and the pursuit of financial goals. Earlier, Mohtashamian was part of L3's communications wing as a program manager for advanced electronic development, handling business activities relating to motor drive applications for the U.S. Navy.
Before that, he had a brief stint as a project engineer at WorleyParsons, where he led support efforts for an oil drilling project.
Earlier in his career, Mohtashamian served in the U.S. Army, where he spent time deployed in Iraq as the public affairs officer for the 82nd Airborne Division and as a logistics officer.
He earned a Master of Business Administration degree from the University of Maryland, a master's degree in systems engineering from Texas A&M University and a bachelor's degree in chemistry from West Point. Mohtashamian holds a variety of certificates from institutions such as Stanford University and the University of California, Los Angeles.
Category: Executive Profiles
Tags: Aydin Mohtashamian Chief Operating Officer defense solutions executives Executive Profiles LinkedIn Parry Labs