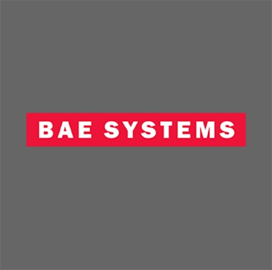 BAE
BAE Receives First Task Under Army's $823M DCGS CD2 Program
The Army has awarded BAE Systems its first task order under the $823M Distributed Common Ground System Capability Drop 2 program, the service's intelligence, surveillance and reconnaissance capability. 
BAE will provide the Intelligence Knowledge Environment, a software framework of modular data and artificial intelligence analytic capabilities built to autonomously transform information into knowledge, the company announced Thursday.
"With a focus on a user-centric analyst experience, IKE rapidly transforms data into intelligence in an easy to learn and scalable manner," said Dave Logan, BAE's vice president and general manager for C4ISR systems and a Potomac Officers Club member. 
Logan explained that IKE helps analysts turn data into actionable information through the use of both interactive and autonomous tools.
DCGS Program Manager Thomas Nguyen said in April that Capability Drop 2 will provide a common intelligence picture to users and improve intelligence readiness through assured access, Inside Defense reported. 
The Capability Drop development model allows the Army to rapidly upgrade DCGS technologies by dividing requirements into smaller bundles for faster and more agile acquisition, BAE said.
Work under the task order will be done at BAE's site in San Diego, California. 
BAE is a premier global defense, security and aerospace company headquartered in London, England.
It specializes in combat systems, aeronautics products, land and armaments, ship repair, avionics and navigation, information technology, ISR, space electronics, communications, cyber and engineering, according to its LinkedIn profile. 
Category: Contract Vehicles
Tags: artificial intelligence BAE Systems C4ISR Capability Drop 2 Program Contract Vehicles Dave Logan Distributed Common Ground System IDIQ contract Inside Defense Intelligence Knowledge Environment ISR modular data multiple award POC member task order Thomas Nguyen U.S. Army