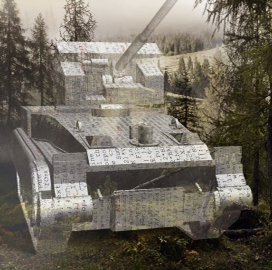 BAE Systems
Fox Shield
BAE Systems Unveils Platform to Protect Military Systems From Cyberattacks
BAE Systems has launched a new cyber threat detection and mitigation service meant to protect military networks from cyberthreats.
Called the Fox Shield suite, the product is meant to help platforms identify, respond to and recover from cyberattacks in real-time. The system may be combined in ground, air and space vehicles to shield warfighters and networks from online threats intended to intrude and disrupt mission capabilities.
Michael Weber, technical manager for FAST Labs' cyber technology group at BAE Systems, said the company's mission is the security of the warfighters and their platforms. 
"Cyber protection was not necessarily a mission-critical capability when some of these platforms were first developed. That's why we designed the Fox Shield cyber resilience system to be easily integrated into new and legacy platforms," he said. 
The FAST Lab's research and development team spent years designing the suite using current internal investment. The system builds on the company's baseline technology, which is also applied to other platforms. 
In addition, the suite's detection capability, with technical readiness at level eight, allows the real-time location of cyberattacks. The actual identification lets the platform and users react and recover from the threats to keep the mission going. 
The detection feature may be deployed on current platform computer systems or as a stand-alone solution that offers protection while limiting impacts to size, weight and power constraints.
Based on the BAE Systems' cyber technology portfolio, the suite is part of the organization's efforts to invest in response and recovery techniques. Work for the program will take place at the company's site in New Hampshire and Virginia. 
With headquarters in London and Farnborough in the U.K., BAE Systems is considered the biggest defense contractor in Europe, offering various services such as combat systems, avionics and navigation, space electronics, aircraft manufacture and engineering.
Category: Future Trends
Tags: BAE Systems cyber resilience suit cyber threat detection cybersecurity FAST Labs Fox Shield Future Trends Michael Weber mission-critical capability