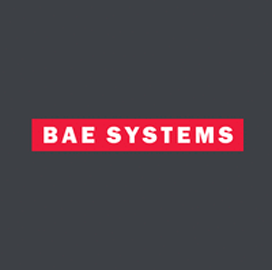 BAE Systems
BAE to Develop Hypersonic Datalink Radios for DARPA
The Department of Defense's research arm has awarded BAE Systems' electronic systems segment a contract to develop a weapon datalink radio that can help improve hypersonic weapons' accuracy. 
Under the terms of the $4M contract, BAE will help the Defense Advanced Research Projects Agency create two datalink prototypes for the future hypersonic Tactical Boost Glide vehicle, Military & Aerospace Electronics reported Tuesday. 
The TBG program is a joint effort between DARPA and the Air Force to support future air-launched, tactical-range hypersonic boost glide systems.
The prototypes are expected to be able to provide weapon tracking, fire control and situational awareness as they hypersonic missiles to their targets. 
BAE is a defense and space company that specializes in developing solutions for protecting national security, critical infrastructure and vital information.
DARPA officials said the speed of hypersonic weapons will make them useful for longer-range military operations, providing shorter response times and increased effectiveness over existing systems.
Mike White, assistant director for hypersonics at the Pentagon, previously said the department is aggressively pursuing the technology in the face of strong competition from Russia and China.
Hypersonic weapons, he explained, are much more difficult to predict and prepare for compared to current systems. The DOD's investments being sunk into lethal and medium and intermediate-range systems, White added. 
Congress recently provided an additional $130M for the Missile Defense Agency's Hyerpsonic Ballistic Tracking Space Sensor, a satellite constellation that is envisioned to enable birth-to-death tracking of ballistic and hypersonic missiles.
The HBTSS will provide detection, tracking and discrimination of hypersonic weapons, according to the Missile Defense Advocacy Alliance. The constellation will include its own wide-field-of-view tracking layer that will initially detect hypersonic threats.
Category: Future Trends
Tags: Air Force BAE Systems DARPA Department of Defense DoD Future Trends HBTSS hypersonic MDAA Mike White Military & Aerospace Electronics Pentagon prototype radio TBG