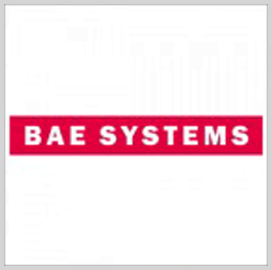 BAE to Produce VLS Canisters Under $955M Navy Contract
BAE Systems has won a $955M contract to provide different types of vertical launching system canisters to the Navy. 
The five-year contract comes with options for additional canister types for the future production needs of the Navy, Naval Technology reported.
"The Navy will continue to benefit from our high-quality canisters and lean, efficient operations, which translate into the best possible value for our customers," Brent Butcher, the vice president and general manager of BAE's weapon systems production line, said in a press release.
Butcher added that the company will leverage its 30 years of experience in VLS production, integration and testing.
The Navy awarded an initial $24M contract in February, followed by contract modifications of $99M and $43M in March and May, respectively. 
VLS canisters serve as containers for missile shipping and storage and as launch tubes when loaded into the VLS. They also provide identification and firing support to missiles such as the Tomahawk Land Attack Missile, Standard Missile-2, Standard Missile-3, Standard Missile-6 and the Evolved SeaSparrow Missile.
BAE will produce canisters both for the U.S. fleet and for allied nations under the Foreign Military Sales program. 
The initial order is expected to be delivered in early 2021. The contract would support canister production through 2025 if all options are exercised. 
Work will be performed at BAE's production facility in Aberdeen, South Dakota. The company's site in Minneapolis, Minnesota, will provide engineering and program support. 
BAE is a premier defense contractor headquartered in Farnborough, United Kingdom. It specializes in providing solutions for national security, critical infrastructure, cybersecurity and aviation, among others, according to its LinkedIn profile.
Category: Contract Vehicles
Tags: BAE Systems BAE Systems Weapon Systems Brent Butcher contract modification Contract Vehicles Evolved SeaSparrow Missile missile Naval Technology Standard Missile-2 Standard Missile-3 Standard Missile-6 Tomahawk Land Attack Missile U.S. Navy vertical launching system VLS