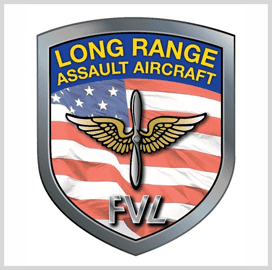 Army FLRAA program
Bell Textron Wins $1.3B Contract for Army Future Long Range Assault Aircraft Program
Bell Textron will conduct early development for the Future Long Range Assault Aircraft program under a $1.3 billion contract awarded by the U.S. Army. Maj. Gen. Robert Barrie, the program executive officer for aviation, explained that Bell will undertake preliminary design work and provide virtual prototypes.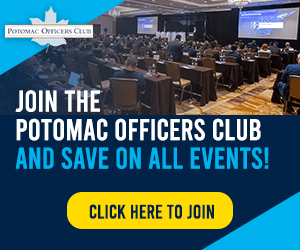 The goal of FLRAA is to phase out the UH-60 Black Hawk helicopters, which have seen heavy use since the 1970s. Following a competition and review of proposals, the service selected Bell's Valor tiltrotor aircraft to be the replacement aircraft.
According to Douglas Bush, assistant secretary of the Army for acquisition, logistics and technology, FLRAA will provide "transformational capabilities" supporting the joint force and building deterrence and multidomain operation effectiveness, the Army said.
Bush recently spoke on plans to grant multiyear munitions contracts to replenish U.S. stocks and arm Ukraine, pointing out that candidates for such awards would likely be those already working with the government and have hot production lines.
Bush, a past Potomac Officers Club speaker, called on the Army to justify the use of multiyear contracts, which he said do not allow much flexibility but can save costs and stabilize supply.
In October, he had an interview with Government Matters where he discussed how his team is accelerating the procurement process to jumpstart development and cultivate a rapid prototyping approach.
Category: Speaker News
Tags: Bell Textron Douglas Bush Future Long Range Assault Aircraft Speaker News UH-60 Black Hawk US Army Valor aircraft