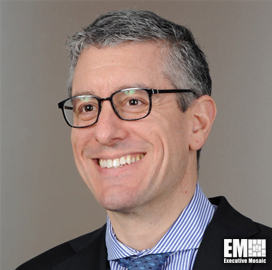 Ben Aspero
Ben Aspero, Perspecta's VP of Supply Chain, Procurement
Ben Aspero, a Potomac Officers Club member, serves as Perspecta's vice president for supply chain and procurement, a role he has held for over two years.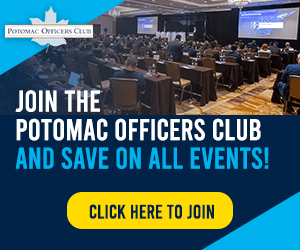 Aspero was responsible for leading the post-merger integration of three legacy companies and currently leads Perspecta's vision for all matters related to supply chains.
In the said role, Aspero is in charge of $2.5B in spending management, strategy, execution, acquisition value attainment and transformation commitments, according to his LinkedIn profile.
He is credited with exceeding productivity targets, streamlining processes for revenue, driving cloud-based digital transformation, reducing sub-contract risk profile and enhancing price competitiveness, among others.
Before joining Perspecta in June 2018, Aspero held various directorial and managerial roles at DXC Technology, an information technology and services company based in Tysons, Virginia.
He spent four years serving as a strategy manager within Booz Allen Hamilton's strategy and organization group. The company credits him with consolidating different organization functions, designing health care market-entry strategy and resolving disputes, among others.
Aspero's other former roles include principal at BVA Consulting, senior project manager of business services and technology at Synergetics, client relationship manager at Compusearch and emergency practice manager at Prime Source Technologies.
He began his professional career as a business analyst at Keane at a time when the company was adjusting to its merger with Acuity Technology and Metro Information Services. 
Aspero earned a master's degree in business administration from Duke University's Fuqua School of Business and a bachelor's degree in government and international studies from the University of Notre Dame. 
He also took up post-graduate studies in private equity at the University of London's business school.
ABOUT POTOMAC OFFICERS CLUB
The Potomac Officers Club is owned and operated by Executive Mosaic. Since 2002, Executive Mosaic has been a leader in media and exclusive senior executive networking programs primarily targeted to the U.S. federal government contracting (GovCon) marketplace. In addition to connecting executives of consequence into a fabric of like-minded communities, the company's growing cross-media platform serves as a leading source of news about the people, policies, trends and events shaping the nation's GovCon sector.
Category: Executive Profiles
Tags: Ben Aspero Booz Allen Hamilton Compusearch Duke University DXC Technology Executive Profiles LinkedIn Perspecta POC member Prime Source Technologies procurement productivity supply chain Synergetics University of Notre Dame vice president