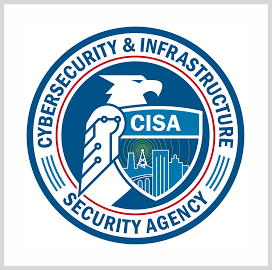 Executive movement
Bob Kolasky to Leave Post as Director of CISA's National Risk Management Center
Bob Kolasky, a speaker at a past Potomac Officers Club event, will step down from his post as head of the Cybersecurity and Infrastructure Security Agency's National Risk Management Center.
Established in 2018, the NRMC is an organization that provides planning and analysis support to private-sector organizations that own or operate U.S. critical infrastructure.
As NRMC director, Kolasky leads the development of integrated analytics capabilities and the coordination of national risk reduction activities, according to his CISA profile.
CISA Director Jen Easterly credited Kolasky with expanding the agency's collaboration with governments at all levels as well as the private sector in protecting U.S. critical infrastructure, CyberScoop reported Wednesday.
Kolasky co-chairs CISA's Information and Communications Technology Supply Chain Risk Management Task Force, a public-private supply chain management group sponsored by the NRMC.
He also serves on the executive committee of the Election Infrastructure Government Coordinating Council and is the chair of the Organisation for Economic Co-operation and Development's high-level risk forum, CISA said.
Before taking on his current role, Kolasky served as deputy assistant and acting assistant secretary for infrastructure protection, a role responsible for coordinating efforts to reduce the risk of terrorism and other threats to critical infrastructure.
He was previously the acting deputy undersecretary for CISA's predecessor organization, the National Protection and Programs Directorate.
According to CISA, Kolasky joined the federal government in 2008 after working for six years as a management consultant.
CISA has not named a successor to Kolasky's role, CyberScoop reported.
Category: Speaker News
Tags: Bob Kolasky critical infrastructure CyberScoop executive movement Jen Easterly National Risk Management Center Speaker News