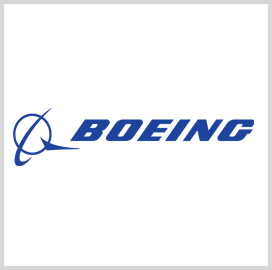 Boeing
Boeing Lands $189M Modification to Support Air Force's Electronic Warfare System
The Air Force has awarded Boeing a $189.3M contract modification to provide repairs and support equipment for the F-15's Eagle Passive Active Warning and Survivability System.
The deal, which raises the contract's cumulative value to $268.84M, calls for furnished property repair as well as the acquisition of Group A and B kits, support equipment, mod line standup, technical orders and interim contractor support efforts, UPI reported.
Work will be done in San Antonio, Texas, and is expected to be completed by Dec. 31, 2026. The amount of $92.62M is being obligated from fiscal 2020 production funding. The Air Force Lifecycle Management Center at the Wright-Patterson Air Force Base, Ohio is the contracting activity.
The firm-fixed-price modification was applied to an earlier contract for low-rate initial production to add funding for property repair, acquisition of support equipment and technical support. 
The EPAWSS is an integrated digital avionics system that BAE Systems designed to protect the F-15E Eagle against enemy air defense systems. It was created to provide radar warning, geo-location and situational awareness.
BAE said that the EPAWSS provides both offensive and defense electronic warfare options for the pilot and the aircraft. 
The system includes fully integrated radar warning, situational awareness and self-protection solutions designed to detect and defeat surface and airborne threats in contested environments, the company added.
The EPAWSS is an all-digital system that allows for deeper penetration of modern integrated air defense systems, providing rapid response capabilities to protect the aircrew, BAE said.
Boeing said that the EPAWSS will eventually replace the Tactical Electronic Warfare System currently used on the F-15, which the Air Force said is currently only fit to defend against threats from past eras. 
Category: Contract Vehicles
Tags: Air Force Air Force Lifecycle Management Center avionics BAE Systems Boeing Contract Vehicles electronic warfare EPAWSS firm-fixed-price Tactical Electronic Warfare System UPI