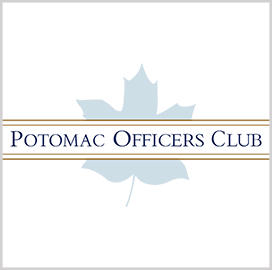 Boeing
Boeing Lands $1B F-15EX Fighter Jet Production Contract With Air Force
Boeing has secured a $1.2B contract with the Air Force for the production of the first lot of F-15EX fighter jets, which are slated to replace the service's aging F-15C/D fleet.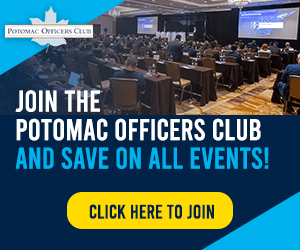 According to Boeing, the award includes an indefinite-delivery/indefinite-quantity contract with a potential ceiling of $23B.
Under the terms of the deal, Boeing will produce eight F-15EX fighter jets, with the first two planes initially scheduled for delivery in the second quarter of fiscal year 2021, to be followed by the delivery of the final batch in fiscal year 2023, National Defense reported.  
The contract award to Boeing serves as a prelude to the Air Force's plan to purchase 144 F-15EXs over the course of the Future Years Defense Program. 
In terms of advantages, the Air Force identified the F-15EX's open mission systems architecture as its most significant differentiator to the F-15C/D aircraft. The said feature is expected to ease the insertion of new technologies into the F-15EX, thereby increasing its viability in the coming decades.
In a statement, Will Roper, the assistant secretary of the Air Force for acquisition, technology and logistics, said the F-15EX's digital backbone, open mission systems and generous payload capacity align with the service's vision for future net-enabled warfare. The 2020 Wash100 winner also touted the F-15EX's upgradable nature, which along with data sharing capabilities enable the service to defeat advanced threats.
Other features built into the F-15EX include advanced cockpit systems, a new electronic warfare system and a fly-by-wire flight controls. Boeing also stated that the jet would launch hypersonic weapons capable of reaching distances of up to 22 feet and traveling at speeds beyond Mach 5.
Hierarchy-wise, observers consider the F-15EX fighter jet as a "4-5-gen" aircraft, meaning it possesses capabilities better than existing fourth-generation platforms but falls short when compared to stealth fighters such as the F-35 joint strike fighter or F-22 Raptor.
Category: Contract Vehicles
Tags: Boeing contract award Contract Vehicles Department of Defense DevSecOps F-15EX hypersonic weapon IDIQ Lockheed Martin Mike Holmes National Defense Magazine Prat Kumar U.S. Air Force Will Roper