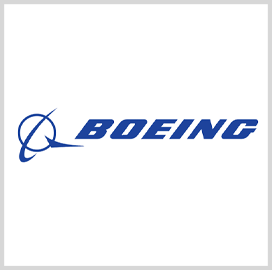 Boeing
Boeing Lands $2B Air Force Contract for Small Diameter Bomb
Boeing has landed a seven-year, $2B contract from the U.S. Air Force to build small diameter bombs that produce low-collateral damage. 
The U.S. Air Force Life Cycle Management Center at Eglin Air Force Base, Florida, awarded the contract for the Small Diameter Bomb Increment I weapon program. The transaction is the result of a sole-source acquisition, DefPost said Friday.
The fixed-price-incentive, firm-target contract stipulates that the company will deliver a minimum lot of 15 GBU-39 small diameter bombs over a five-year ordering period. The technology will focus on lethality munition, containers and carriages.  
Missile procurement funds for the fiscal years 2018 to 2020 valued at $247.5M are being obligated at the time of award. Work, which is scheduled for completion in September 2027, will take place in St. Louis, Missouri. 
The Department of Defense and the foreign military sales partner nations including Australia, Belgium, Israel, Japan, South Korea, Netherlands and Norway will procure the guided bombs. 
Weighing 250 lb, the SDB is small enough to allow aircraft to carry more of the precision-guided bombs. A bundle of four SDBs in a BRU-61/A four-weapon smart pneumatic carriage can sit in the space meant for one 2K lb bomb.
A blast-fragmentation warhead and near-precision navigation reportedly allow for low-collateral damage against various stationary targets, such as command, control and communications bunkers; air defense assets and airfields; missiles; artillery; and petroleum, oil, and lubricant stations. 
The SDB is currently being used in various aircraft, including the F-15E Strike Eagle, the Panavia Tornado, the JAS-39 Gripen, the F-16 Fighting Falcon, and the F-22 Raptor.
Category: Contract Vehicles
Tags: Boeing contract award Contract Vehicles DefPost firm target contract fixed-price-incentive Small Diameter Bomb Increment I Weapon Program U.S. Air Force U.S. Air Force Life Cycle Management Center