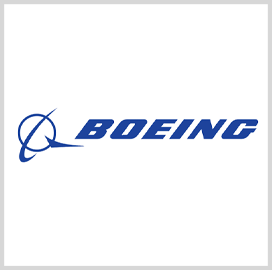 Boeing
Boeing Secures $477M Contract for DLA Supply Chain Management Service
Boeing has secured a $477M contract to provide logistics services to the Defense Logistics Agency. The performance-based logistics deal calls for the Washington-based aircraft maker to offer supplies, supply chain management and logistics operations to maintain the agency's multiple weapon systems. 
The fixed-price, master services agreement also provides for the company to support individual contracts based on operation performance needs. In the first stage, the company is tasked to deliver $39M worth of chain management components from Honeywell International. 
Boeing will also be in charge of forecasting, demand planning, acquiring, stocking, packaging and shipping the individually priced consumables directly to warfighter locations to meet the regular requirements. The work is scheduled to be completed by 2025 with an additional five-year option. 
"Boeing's supply chain management and distribution capabilities will help ensure parts are accessible whenever and wherever they are needed based on their use, while reducing inventory and logistics life cycle costs," said John Guasto, director for global integrated services support at Boeing. 
In October 2020, the company landed a three-year, $149.5M delivery order from DLA to supply consumable parts of the U.S. Air Force's KC-46 Pegasus tanker aircraft. 
The agency requested the order based on a five-year basic ordering contract in support of the KC-46 Commercial Common Program. 
The award is financed through defense working capital funds from fiscal 2021 to fiscal 2023. Work will start at a contractor facility in Missouri.
The tanker aircraft is designed to transport people and cargo, find threats through a multilayer protection system and refuel military airplane networks that support international aerial refueling standards.
In July 2020, the company's logistic services unit, Boeing Distribution Services Defense received a potential $81M contract from DLA to help manage supply chain operations for hardware intended for the maintenance, overhaul and repair of aviation systems.
Category: Contract Vehicles
Tags: Boeing contract award Contract Vehicles Defense Logistics Agency fixed-price John Guasto logistics master services agreement Performance Based Logistics supply chain