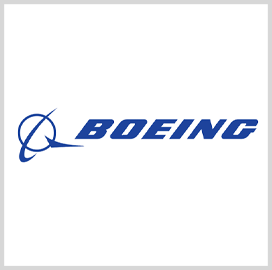 Boeing
Boeing Wins $265M Army Modification for Nine Block II Chinooks
Boeing has won a $265.02M contract to build nine additional MH-47G Block II Chinook helicopters for the Army's Special Operations Aviation Command, the Department of Defense announced. 
The firm-fixed-price contract modification increases the original contract's ceiling to $285.8M. Boeing is now contractually required to build a total of 24 G-model Chinooks, with the Army planning to buy 69 special operations variants, Defense News reported.
Work will largely be performed in Ridley Park, Pennsylvania, and is expected to be completed in February 2023. Obligated funds worth $265.02M were given at the time of the award. 
Boeing's contract is the third in a series of awards for the G-model Chinook. The company also received contracts in 2018 and 2019.
The Army cleared the Block II project to move into engineering and manufacturing development in April 2017, and the program officially began in July 2017. The aircraft entered the test-flight phase in the middle of 2019. 
Upgrades to the Block II version include newly designed rotor blades, major changes to the drive system, installation of non-segmented fuel cells and other improvements. The aircraft is expected to eventually regain 4K lbs of additional load capacity.
The service originally planned to procure 483 F-model Block II helicopters for the active force as well. However, the service cut its request in its fiscal 2020 budget request and decided to only field the latest variant to USASOC.
According to Defense News, the Army forwent the aircraft to free up funding for its plan to buy two new future vertical lift aircraft for long-range assault and attack reconnaissance missions.
Category: Contract Vehicles
Tags: 473 F-model Block II Boeing contract award Contract Vehicles Defense News Department of Defense MH-47G Block II Chinook helicopter Special Operations Aviation Command U.S. Army