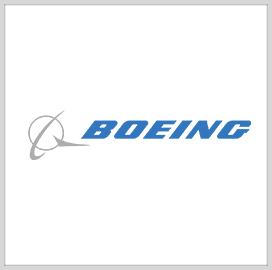 Boeing Wins $3B in Navy Contracts for Harpoon, SLAM ER Weapon Systems
Boeing has landed $3.1B in contracts for Harpoon and Standoff Land Attack Missile Expanded Response weapon systems in support of Foreign Military Sales.
Under one of the contracts, Boeing will provide non-recurring engineering to aid the Navy's SLAM ER obsolescence redesign effort. The company will also help produce and deliver 650 SLAM ER missiles in support of the government of Saudi Arabia, Naval Technology reported.
"We are pleased to continue our long legacy of partnering with the Navy to build weapons that defend America and its international partners," said Cindy Gruensfelder, Boeing's vice president for weapons. 
She said the awards extend the company's Harpoon program through 2026 and restart its SLAM ER program, which will last through 2028.
Most of the work will be performed in St. Louis, Missouri, and Indianapolis, Indiana. The rest will be done in Pontiac, Michigan; Melbourne, Florida; Middletown, Connecticut; and Black Mountain, North Carolina. 
Work is expected to be completed by December 2028.
Boeing also landed a $656M contract to deliver 467 Harpoon anti-ship missiles to Japan, India, South Korea, Qatar, Brazil and the Netherlands. 
The company began constructing a manufacturing facility in October to support its production for the Harpoon and SLAM ER programs. The site is expected to be completed by 2021. 
Boeing is a major aerospace company that manufactures commercial jetliners, defense, space and security systems. It supports airlines and customers from over 150 U.S.-allied countries. 
The company specializes in expanding commercial airplane families; designing, building and integrating military platforms and defense systems; developing advanced technology solutions; and arranging financing and service options. 
Category: Contract Vehicles
Tags: Boeing Cindy Gruensfelder Contract Vehicles FMS Foreign Military Sales Harpoon India Japan Naval Technology Netherlands. Qatar Brazil Saudi Arabia South Korea Standoff Land Attack Missile Expanded Response U.S. Navy