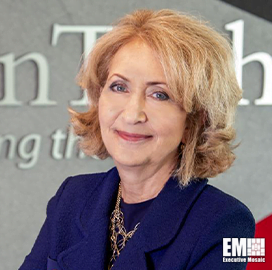 Bonnie Cook,
Business services EVP,
ManTech International
Bonnie Cook, EVP of Business Services at ManTech International
Bonnie Cook, a member of the Potomac Officers Club, serves as the executive vice president of business services at ManTech International, a technology company that does business with federal managers and military leaders.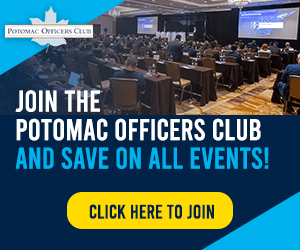 ManTech offers capabilities in cyber, enterprise information technology, advanced data analytics, software systems development, intelligent systems engineering, intelligence mission support and mission operations, according to its website.
In her role, Cook is responsible for ensuring the effective delivery of business services in support of business growth and market differentiation, ManTech said.
The company said that she strives for excellence in business finance, human resources, talent acquisition, contracts, delivery and real estate operations across all business units.
Cook has been with ManTech for 35 years and has supported the company's initial public offering, numerous due diligence efforts and integration of newly acquired entities, according to the company.
She is credited with helping ManTech establish business operations in Turkey, Colombia, Germany, Panama, Australia, the United Kingdom and the Middle East.
ManTech appointed Cook to her current role in February 2014, issuing a press release that highlighted her role in the company's management of financial operations and the integration of acquisitions.
Daniel Keefe, ManTech's president and chief operations officer at the time, said the company promoted Cook in recognition of her leadership in the industry.
Cook earned a bachelor of science in business management/industrial relations from American University.
Category: Executive Profiles
Tags: American University Bonnie Cook business services Daniel Keefe Executive Profiles ManTech International