Greg Wenzel
EVP
Booz Allen Hamilton
Booz Allen EVP to Serve as POC's Future Virtual Battlefield Event Panel Moderator
Greg Wenzel, executive vice president of Booz Allen Hamilton's Army and global defense digital battlespace solutions, has been named as the panel moderator for the Potomac Officers Club's Future Virtual Battlefield Event, scheduled for July 22.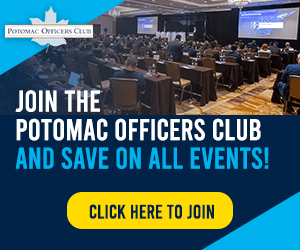 During the event, Wenzel, a POC member and a 2020 Wash100 winner, will tap into his expertise of the technology and defense sector to discuss the priorities and challenges associated with modern warfare. 
The POC event will be attended by a panel of experts from the industry and federal divisions, including Scott Gilman, deputy director of the Army Modeling and Simulation Office, Favio Lopez, chief operations officer with Trideumm and the Army Futures Command's Michael Enloe, GovConWire reported.
At Booz Allen Hamilton, Wenzel focuses on facilitating transformation and modernization across the Army enterprise by deploying digital, analytic, cyber, and engineering services and solutions to warfighters.
Prior to leading Booz Allen Hamilton's Army business, Wenzel was responsible for the company's strategic innovation group digital solutions initiative. As SIG EVP, Wenzel positioned Booz Allen Hamilton as a modern digital solutions provider, focused on delivering modular agile solutions that leverage mission and systems development expertise and advances in social, mobile, and cloud computing.
During his tenure at Booz Allen Hamilton, Wenzel demonstrated his ability to apply emerging technologies, including cloud computing and service-oriented architecture, in the development of large-scale, enterprise systems in line with business transformation and mission needs. 
Throughout his career, Wenzel has acquired expertise in distributed computing solutions, the intelligence community, tactical warfighting, commercial web-based systems and advanced distributed simulation. 
Category: Member News
Tags: Army Booz Allen Hamilton emerging technology Future Virtual Battlefield Event GovConWire Greg Wenzel Member News POC Potomac Officers Club