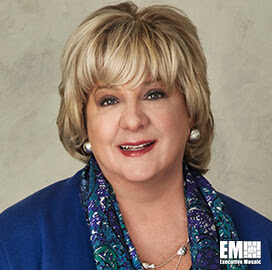 Susan Penfield,
CTO,
Booz Allen Hamilton
Booz Allen Opens Center for Innovation to Demo Emerging Tech Capabilities
Booz Allen Hamilton has launched its new innovation center at its office in Washington, D.C., to demonstrate artificial intelligence, cyber, 5G, quantum and edge computing technologies to customers. Susan Penfield, Booz Allen's chief technology officer and a 4×24 member, said the Helix Center for Innovation is part of the company's VoLT growth strategy, which aims to address clients' most challenging mission needs using emerging technologies.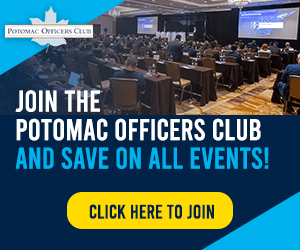 The solutions designed for global defense, national security and climate resilience, among other applications, are being presented through simulations, product and capability demonstrations, hands-on activations and interactive environments, Booz Allen Hamilton said.
The 9,422-square-foot Helix Center features the AI Adoption Studio, which uses games to educate customers on how AI can advance missions; the Storytelling Rotunda 220-degree, floor-to-ceiling screen, which presents health, defense and space applications of digital twins, augmented reality and 5G; and the Digital Library, which allows users to search through a collection of 100 pieces of media to learn more about Booz Allen's technical capabilities, values and people.
Brian MacCarthy, vice president and solutions innovation lead at Booz Allen, said the innovation space was created to drive company growth and speed up the emerging tech adoption across the company. According to Melissa Lazarofsky, a senior associate at Booz Allen and director of the center, the Helix Center also serves as a collaborative environment for the technologists in the Booz Allen network.
The company plans to host panels, hackathons, fireside chats and other events at the center in the future.
Category: Member News
Tags: Booz Allen Hamilton Helix Center for Innovation Melissa Lazarofsky Member News Susan Penfield