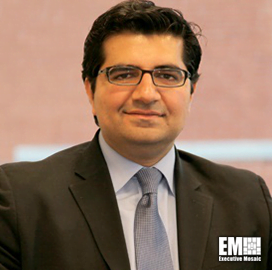 Sonny Hashmi
Managing Director
Box
Box Selected to Provide Air Force Cloud Content Management
The U.S. Air Force has named Box of Redwood City, California, to provide cloud content management for the Air Education and Training Command and Air Combat Command.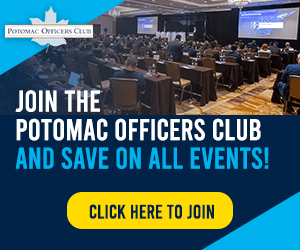 According to Sonny Hashmi, managing director for global government at Box, the technology service company is committed to helping the military branch in its effort to educate and train future airmen.
Box is FedRAMP-compliant and has Department of Defense SRG Impact Level 4 authorization from the Defense Information Systems Agency, the company said Wednesday.
"The organization leads as an example of how our public sector can digitally transform workplace practices to power secure collaboration and real-time access to information in the field," Hashmi said. "We are proud to work with the Air Force and support its mission in defending all Americans."
The Air Force is one of the leading organizations that have adopted Box's platform to introduce new ways of working. The others are the Forest Service and Farm Production and Conservation at the Department of Agriculture, the Food and Drug Administration, the Department of Justice and the District of Columbia government.
The service's programs range from pilot training to cryptologic language analysis to aerospace propulsion. Two of its 10 major commands are Air Education and Training Command tasked to educate and train airmen and Air Combat Command responsible for equipping combat-ready forces for rapid deployment. 
According to Box, the service partnered with the company to develop a single source for the electronic flight bag for flight essentials, including technical manuals, checklists. and courseware updates. 
In addition, the organization's system can accommodate the sharing of large file sizes for seamless distribution of 360-degree videos and augmented reality and virtual reality training videos. 
Founded in 2005, Box specializes in file sharing, collaboration, file transfer protocol replacement, mobile enterprise security, enterprise content management and enterprise and business software.
Category: Popular Voices
Tags: Box cloud content management cloud technology Popular Voices Sonny Hashmi U.S. Air Force