Brad Kilbey,
Senior Vice President,
Zayo Group
Brad Kilbey, Senior Vice President of Sales at Zayo Group
Brad Kilbey serves as senior vice president of sales at communication infrastructure provider Zayo Group. He is responsible for refining and implementing the company's go-to-market strategy for the global public sector, health care, education, transportation and energy markets. Kilbey, a Potomac Officers Club member, was appointed to the position on May 2021 after serving as Zayo's senior vice president for the East region for nearly three years.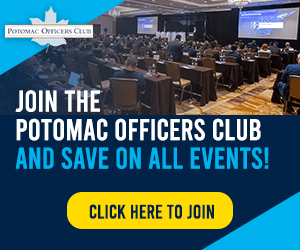 The executive is experienced in market development, strategy integration and executive relationship management, with a keen focus on emerging technologies, according to his LinkedIn profile.
Kilbey was the vice president and general manager of communications and software company Windstream before moving to Zayo. In the said role, he led a cross-functional team responsible for developing and executing strategies.
In January 2016, he founded BHK Consulting and took on the role of president at the company, which provides go-to-market strategy assessment, development and augmentation, and business development services.
For nearly 13 years beginning in February 2003, he served Level 3 Communications in various positions, including as vice president of sales and as general manager for the National Capital Region and Virginia. CenturyLink acquired Level 3 Communications in 2017.
The sales and business development executive started his career at MCI where he was a manager for network planning, engineering and operations.
He holds a bachelor's degree in communications focused on telecommunications management from Ohio University and a master's degree in finance from Marymount University.
Category: Executive Profiles
Tags: Brad Kilbey business development Executive Profiles LinkedIn sales Senior Vice President Zayo Group