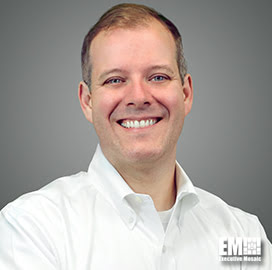 Brad Mascho
Brad Mascho, Chief AI Officer at NCI
Brad Mascho, a current member of the Potomac Officers Club, serves as the chief artificial intelligence officer of NCI, a Reston, Virginia-based company specializing in AI, big data, cybersecurity, hyperconverged infrastructure and digital transformation.
In his current position, Mascho leads all AI initiatives around strategy, partnerships and business development. 
Under Mascho's leadership, NCI has implemented AI solutions that increased productivity tenfold among commercial customers and clients across the federal sector, including the Department of Health and Human Services, the Centers for Medicare & Medicaid Services, the Army, Navy and the Air Force, according to his LinkedIn profile. 
He has also been credited for developing NCI's award-winning AI framework that provides end-users intelligent automation, machine learning, voice recognition, image recognition, and data labeling.
Prior to joining NCI in January 2018, Mascho co-founded CrossChx, an Ohio-based company focused on building AI solutions to empower and scale human resources. During his six-year tenure as company president, Mascho expanded CrossChx's market reach across the country. The company's growth merited three consecutive years of inclusion in Columbus Business First's list of Best Places to Work. 
He also served as vice president of Insured Retirement Institute, where he led all matters relative to the organization's sales, sponsorships, and technology. While at IRI, Mascho was able to generate over $2M in new annual revenue and 100K new members through the implementation of rapid growth strategies.
Before entering the private sector, Mascho worked closely with congressional and state officials from 2003 to 2009, taking on roles such as communications director, campaign manager and senior advisor.
Mascho completed both his bachelor's and master's degree in arts from Miami University.
Category: Executive Profiles
Tags: artificial intelligence Brad Mascho Chief Artificial Intelligence Officer Executive Profiles LinkedIn NCI Information Systems