Brandon Spencer,
Chief Financial Officer,
Klas Government
Brandon Spencer, Chief Financial Officer at Klas Government
Brandon Spencer, a Potomac Officers Club member, is the chief financial officer and treasurer of Klas Government.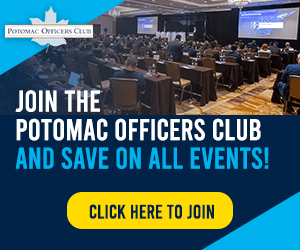 Spencer is a certified public accountant with nearly 25 years of experience in the finance sector. He is skilled in internal controls, auditing, accounting, general ledgers, financial analysis and financial reporting.
He has been holding his current position since April 2014, according to his LinkedIn profile.
Spencer is also a board of directors member and the treasurer of Klas Manufacturing Solutions. He has held both positions since June 2021.
Before joining Klas, Spencer was an audit manager at the accounting firm Kearney & Co. from 2011 to 2014. At Kearney, he audited the financial statements of the Department of State and the International Boundary and Water Commission and identified risks for both agencies.
From 2010 to 2011, he was a senior corporate accountant at NII Holdings, where he was responsible for general ledger accounting for Nextel International and provided financial information consolidation support for the U.S. Securities and Exchange Commission.
Spencer started his career as an assurance associate at PricewaterhouseCoopers, where he audited the financial statements of the Federal Home Loan Mortgage Corp.
The Klas Government CFO holds a master's degree in accountancy from The George Washington University and a bachelor's degree in business administration and accounting from the University of South Carolina Wilmington.
Category: Executive Profiles
Tags: Brandon Spencer Chief Financial Officer Executive Profiles Klas Government LinkedIn treasurer