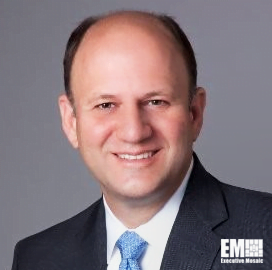 Brian Baldrate
VP, General Counsel
Raytheon Technologies
Brian Baldrate, Vice President and General Counsel at Raytheon Technologies
Brian Baldrate is the vice president and general counsel for global legal affairs and government relations at Raytheon Technologies. He has helped Raytheon navigate relations with government agencies and provided company-wide guidance on legal, geopolitical and political law matters to advance organizational priorities and ensure customer satisfaction.
Baldrate has worked for Raytheon since before its merger with United Technologies Corporation, according to his LinkedIn profile.
He started his career with the defense company in July 2012 as the chief anti-corruption compliance counsel and director of international agreements. He held the position for nearly four years, during which time he led investigations and directed a seven-member compliance and due diligence team.
In March 2016, Baldrate moved up as Raytheon's VP and general counsel for international and Washington operations.
The role put him in charge of a multinational legal team responsible for providing global legal advice on growing Raytheon's international sales. He also advised Raytheon's Washington operations team on matters like corporate governance, commercial and government contracting, intellectual property, litigation, mergers and acquisitions, and regulatory compliance.
Before joining Raytheon, Baldrate worked as a litigation attorney for Gibson Dunn for four years. He was also a special assistant attorney at the U.S. Attorney's Office for the District of Columbia and a trial attorney in the Justice Department's civil division.
A military veteran, Baldrate has 24 years of experience as an Army officer in both active duty and reserve capacities. He retired as a lieutenant colonel in the Army Judge Advocate General's Corps.
Baldrate graduated from the U.S. Military Academy at West Point with a bachelor's degree in political science. He went on to obtain a Master of Public Administration degree and a Juris Doctor degree from the University of Connecticut.
Category: Executive Profiles
Tags: Brian Baldrate Department of Justice Executive Profiles Gibson Dunn Global Legal Affairs government relations LinkedIn Raytheon Technologies U.S. Army