Brian Flood,
Founder and CEO,
DecisionPoint
Brian Flood, CEO and Founder of DecisionPoint
Brian Flood is the founder and chief executive officer of IT services provider DecisionPoint Corp. and is a Potomac Officers Club member. He has been with the company since 2011.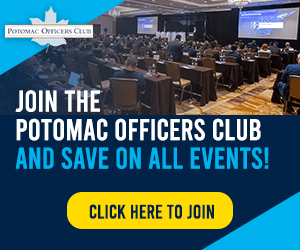 Flood aligns technology initiatives with business goals to deliver consistent growth for the company. He is an expert in enterprise architecture, national and corporate security, application development, technology trends and e-business.
Flood has experience in selling and implementing technology solutions in the public sector. The CEO also oversees numerous merger and acquisition activities, business development and marketing divisions and project planning and implementation, DecisionPoint said.
Before founding and leading DecisionPoint, Flood was the co-founder and CEO of Aequus Strategy Group, a company that provided consultancy services to organizations that work in the public sector. The other leadership roles that the industry veteran has held are senior vice president of media company Federal Sources and VP of sales at PPI Inc., according to his LinkedIn profile.
Flood is a military veteran who served in multiple positions in the U.S. Army. His roles in the service include nuclear launch officer and public affairs officer.
The DecisionPoint CEO graduated from Pace University and Fordham University.
DecisionPoint offers IT modernization, digital transformation, cybersecurity, health IT and intelligent automation services to clients in the defense and federal civilian sectors. It is headquartered in Gaithersburg, Maryland.
Category: Executive Profiles
Tags: Brian Flood DecisionPoint Corp. Executive Profiles Federal Sources Fordham University IT Solutions/Services Pace University US Army