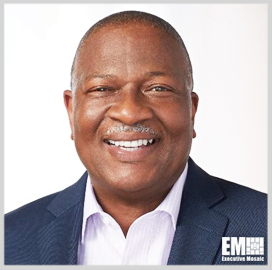 Brian Reaves
Chief Diversity Officer
Dell Technologies
Brian Reaves, Chief Diversity and Inclusion Officer at Dell Technologies
Brian Reaves serves as senior vice president and chief diversity and inclusion officer at Dell Technologies.
According to his LinkedIn profile, Reaves has been serving in the role since 2017, leading the development and implementation of Dell's global diversity, equity and inclusion strategies, tactics and initiatives.
In collaboration with other Dell leaders and team members, Reaves creates programs that highlight innovation and delivers sustainable business success.
Reaves joined the Round Rock, Texas-headquartered technology company in 2017 from SAP, where he spent almost nine years serving in various leadership roles.
He first worked at the software company in 2009 as chief operating officer and global vice president of the Business Analytics Technologies Group, where he was responsible for the enterprise information management, enterprise performance management and sustainability and sales operations planning product portfolio.
Throughout his career at SAP, Reaves held several executive positions, latterly as SVP and head of diversity and inclusion. In that role, he drove the diversity and inclusion efforts under the Office of the CEO, which includes organizations led by the chief marketing officer, global head of corporate strategy and global head of corporate development.
Earlier in his career, Reaves served in technology-related positions such as chief technology officer at Centegy, vice president of engineering at OpenLatitude.
He also worked as president and CEO of Beyond Software and Praxid.
The Dell chief diversity officer began his career as a software engineer and program analyst in 1983.
He is a graduate of the University of California at Los Angeles with a bachelor's degree in math and computer science.
Category: Executive Profiles
Tags: Beyond Software Brian Reaves Centegy Dell Technologies diversity Executive Profiles inclusion LinkedIn OpenLatitude Praxid SAP UCLA