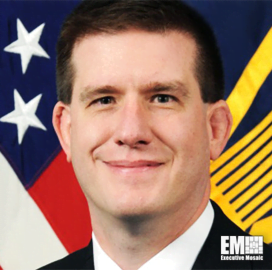 Brian Teeple
Digital Solutions VP
Redhorse
Brian Teeple Joins Redhorse as VP of Digital Solutions
Brian Teeple, a past Potomac Officers Club event speaker, has joined Redhorse as its new vice president of digital solutions.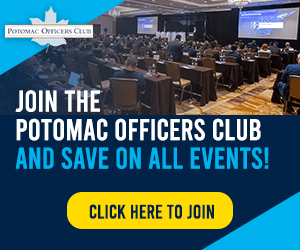 In his new role, Teeple will help define and standardize technology processes in Redhorse, providing its external partners and customers with a more efficient resource base. 
"A theme that runs through everything I have done in the past is data – whether sensors that collect data or command and control systems that process data. I am excited to get to apply that to the span of customers and the work that is done at Redhorse," Teeple said. 
Redhorse President John Zangardi, a POC member and another past POC event speaker, said Teeple is a transformational information technology executive who has significantly impacted past digital modernization efforts. 
"Brian's deep expertise will continue to strengthen Redhorse's strategic relationships and align business strategies to evolving IT modernization and digital transformation efforts in government," Zangardi said.
Teeple has over 20 years' worth of leadership experience in both industry and government service. He most recently served as the Department of Homeland Security's chief technology officer and chief data officer.
At DHS, he led all aspects of enterprise architecture, technology innovation and exploration, as well as oversaw major IT programs. 
Before he joined DHS, Teeple spent seven years holding various roles in the Department of Defense. He served as a principal director and as the acting deputy CIO for command, control, communications and computers. 
He provided the DoD with technical expertise and guidance on policy, programmatic and technical issues in support of department-wide communications and infrastructure programs. 
"We're excited to have Brian join us. He fills a key role in our organization that is critical in executing our long term strategy to accelerate the adoption of artificial intelligence in the government," said Redhorse CEO David Inmon. 
Teeple earned a bachelor's degree and a master's degree in aeronautics/astronautics and a doctorate in aerospace systems from the Massachusetts Institute of Technology. 
Category: Speaker News
Tags: Brian Teeple David Inmon Department of Defense Department of Homeland Security digital modernization Digital Solutions enterprise architecture information technology John Zangardi Massachusetts Institute of Technology POC member Speaker News vice president