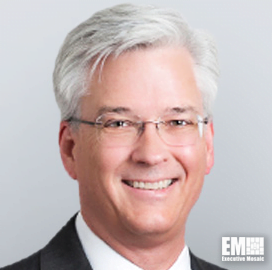 Bruce Samuelsen
SVP
Serco
Bruce Samuelsen, SVP for International Maritime Programs and Business Development at Serco
As senior vice president for international maritime programs and business development at British public services provider Serco, Bruce Samuelsen oversees the company's business supporting non-U.S. customers with engineering, ship design, production oversight, in-service support, training, and modeling and simulation capabilities. He also coordinates strategy and business development activities of the organization's $1B maritime business based in the Americas, Asia Pacific, Middle East, the United Kingdom and Europe.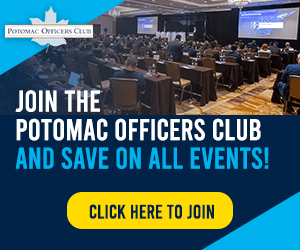 In addition, Samuelsen is responsible for maintaining a portfolio of business opportunities, capture and proposals management, and market intelligence.  
He also serves as the president at Serco Canada Marine, where he leads the profit-and-loss operations. The subsidiary specializes in engineering and systems design services across Canada. 
Samuelsen joined Serco in August 2019, when the company completed the acquisition of the naval systems business unit from Alion Science & Technology. The organization later on landed a potential five-year, $43M contract to provide design and engineering work on a surface combatant vessel for the U.S. Navy.
The contract indicated that the company will assist the Navy design network and cybersecurity features, develop test requirements and system integration parameters and strategize logistic support integration efforts under the Guided Missile Frigate FFG(X) program. 
Samuelsen previously spent more than 14 years at Alion, serving different roles of increasing responsibility. His most recent role was president for the naval systems, where he headed the unit's systems design, acquisition support, production and in-service support to the Navy and commercial clients. 
He started his career in 1984 as a naval architect at John J. McMullen Associates. He held various positions in design management and production oversight as an owner representative for multiple ship classes. His most recent role throughout his 21-year tenure was vice president for systems engineering operations. From December 1999 to April 2005, he led the unit that provided systems engineering services to defense companies, including General Atomics, Raytheon, Lockheed-Martin and Boeing.
Samuelsen earned his bachelor's degree naval architecture from the State University of New York Maritime College with a U.S. Coast Guard 3rd assistant engineer license. He received his master's degree in business administration from George Mason University and finished his advanced management program at Georgetown University's McDonough School of Business.
Category: Executive Profiles
Tags: Bruce Samuelsen Executive Profiles George Mason University Georgetown University Senior Vice President Serco shipbuilding State University of New York Maritime College