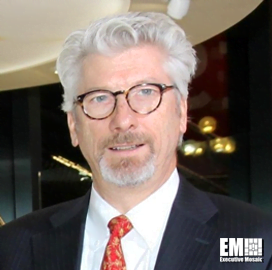 Bruno Mahlmann,
Business Development
Executive, DataRobot
Bruno Mahlmann, Business Development Executive for the National Security Domain at DataRobot
Bruno Mahlmann, a Potomac Officers Club member, is a business development executive for software company DataRobot's national security domain.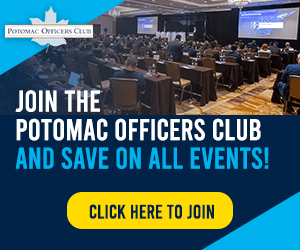 Mahlmann specializes in data and cloud technologies, IT managed services, and cybersecurity and supports clients in the civilian and federal government sectors. He develops and implements technology solutions and ensures that products and services offered to clients are cost-effective and innovative and can work in dynamic and changing environments.
At DataRobot, he oversees business development for the Department of Defense and the national security domain. He has been with the company since November 2020, according to his LinkedIn profile.
Before joining DataRobot, Mahlmann was a business development executive at IT company Accenture from June 2019 to November 2020. In this position, he developed go-to-market strategies across the defense portfolio and supported Accenture's artificial intelligence, cybersecurity, cloud and digital platform solutions.
The DataRobot executive has handled many other leadership roles throughout his 39-year career, including client industry executive at SAP National Security Services, corporate vice president of business development for Salient Federal Solutions' national security business, and corporate sales VP and business development executive at Dell Services' federal government business.
He started his career in 1983 as a technical operations officer within the U.S. federal government, a role that he held for over 17 years.
Mahlmann holds a master's degree in information & telecommunications systems from Johns Hopkins University and a bachelor's degree in imaging and photographic technology from the Rochester Institute of Technology.
DataRobot offers an AI cloud platform that can support augmented intelligence, data engineering, machine learning, ML operations and artificial intelligence. The company is headquartered in Boston.
Category: Executive Profiles
Tags: Accenture Bruno Mahlmann business development executive DataRobot Executive Profiles Johns Hopkins University LinkedIn Rochester Institute of Technology SAP National Security Services science and technology executives