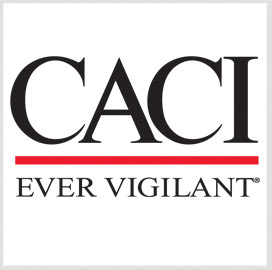 CACI Lands $1.5B Transport, Cybersecurity IDIQ With NGA
CACI International is set to provide transport and cybersecurity services in support of the National Geospatial-Intelligence Agency under the terms of a potential six-year, $1.5B indefinite-delivery/indefinite-quantity contract.
The company's network and cybersecurity experts in Virginia and Missouri are expected to deliver enterprise information technology support to NGA and its mission partners, including design, engineering, procurement, implementation, operation and sustainment services to enhance the agency's networks and cybersecurity posture.  
Work for the contract will also help the NGA leverage a service and material catalog that would streamline its acquisition of IT services for enhanced customer support down to within a few days notice, CACI said Thursday.  
John Mengucci, CACI president and 2020 Wash100 winner, said the award validates the company's success with larger and more enduring contracts.
"It also represents our steadfast commitment to protecting and defending our nation's networks so the NGA can deliver mission-critical geospatial intelligence to the warfighter around the globe," Mengucci said.  
Notably, the contract extends CACI's partnership with NGA and represents the company's largest IDIQ award to date.  
The company has already worked with NGA in 2016 as part of a $978M multi-intelligence analytical and collection support services contract, according to a report published by Army Technology. Under the terms of the said contract, CACI delivered airborne intelligence, surveillance and reconnaissance services for the NGA.  
Headquartered in Arlington County, Virginia, CACI provides expertise and solutions aimed at addressing enterprise and mission challenges. The company has been recognized as Fortune World's Most Admired Company and is a member of the Fortune 1000 Largest Companies, the Russell 1000 Index, and the S&P MidCap 400 Index.
Category: Contract Vehicles
Tags: CACI International contract award Contract Vehicles cybersecurity enterprise Information Technology IDIQ J.P. London John Mengucci National Geospatial-Intelligence Agency single award transport U.S. Intelligence Community