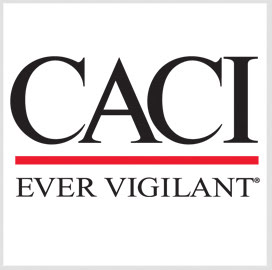 CACI Lands $465M R&D Task Order in Support of Army C5ISR Missions
The Army Combat Capabilities Development Command's C5ISR center has tapped CACI International to provide research and development on cryptographic modernization, information security and tactical network protection under the terms of a five-year, single-award task order worth a potential $465M.
CACI will be tasked with delivering new software-defined capabilities in support of a wide range of Army modernization initiatives and research areas, including fortifying next-generation 5G networks and wireless, near-field, satellite and other communications. The task also calls for providing support to the Army Future Command's cross-functional teams, delivering techniques and technologies that would reduce risks for Army networks and transporting artificial intelligence and other innovative technologies from the laboratory to the field, CACI said Tuesday.
According to John Mengucci, CACI president and chief executive officer, the task enables the company's mission experts to support the Army's C5ISR capabilities from the desktop to outer space and accelerate the deployment of advanced critical technologies.
The task was awarded by the Army's Cyber Security and Information Division under the General Services Administration Alliant II contract vehicle. The CSIA, which operates as part of the Army Space and Terrestrial Communications Directorate, C5ISR Center, leads the service's efforts in cryptographic modernization, information security and tactical network protection.
Headquartered in Arlington County, Virginia, CACI provides expertise and solutions aimed at addressing enterprise and mission challenges. The company has been recognized as Fortune World's Most Admired Company and is a member of the Fortune 1000 Largest Companies, the Russell 1000 Index, and the S&P MidCap 400 Index.
Category: Contract Vehicles
Tags: C5ISR CACI Contract Vehicles cryptographic modernization cyber defense Cyber Security and Information Division information security tactical network protection U.S. Army U.S. Army Combat Capabilities Development Command