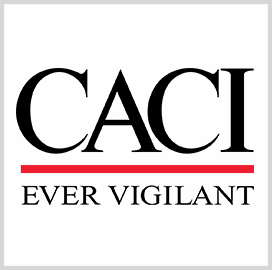 CACI International
CACI Wins $128M Army PEO Soldier Systems Support Task
CACI International has secured a potential five-year, $128M single-award task order to provide mission expertise in support of the Army Program Executive Office for Soldier's Project Manager Soldier Maneuver and Precision Targeting and Project Manager Integrated Visual Augmentation Systems.
Under the terms of the task, CACI will develop and conduct new equipment training and deliver rapid field support for innovations like the Lightweight Laser Designator Rangefinder, Enhanced Night Vision Goggles, Thermal Weapon Sight, Integrated Visual Augmentation System and other imaging and laser technologies.
Support services delivered for the PEO Soldier's mission-critical systems are expected to maximize soldier lethality, mobility and situational awareness, CACI said.
According to CACI President and Chief Executive Officer John Mengucci, a 2020 Wash100 winner, the award solidifies CACI's position as a leading mission integrator for the U.S. military. He also underscored the company's preparedness in providing mission expertise to help the Army complete its missions overseas and minimize warfighter risks.
Meanwhile, two-time Wash100 winner, Jack London, CACI's executive chairman and chairman of the board, expressed pride in supporting the Army's mission to ensure national security. 
The award builds on a recent task that the company won from the Army in May. CACI recently landed a five-year, $465M single-award task to provide research and development on cryptographic modernization, information security and tactical network protection in support of the Army Combat Capabilities Development Command's C5ISR center. 
Headquartered in Arlington County, Virginia, CACI provides expertise and solutions aimed at addressing enterprise and mission challenges. The company has been recognized as Fortune World's Most Admired Company and is a member of the Fortune 1000 Largest Companies, the Russell 1000 Index, and the S&P MidCap 400 Index.
Category: Contract Vehicles
Tags: CACI contract award Contract Vehicles J.P. London John Mengucci PEO Soldier PM IVAS PM SMPT precision targeting Project Manager Integrated Visual Augmentation Systems Project Manager Soldier Maneuver and Precision Targeting single-award task order U.S. Army U.S. Army Program Executive Office for Soldier visual augmentation system