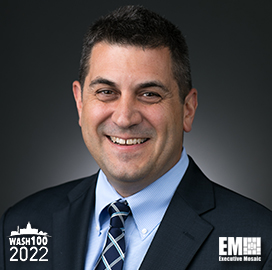 Todd Probert
NSIS Sector President
CACI
CACI Declares Optical Communications Terminal Interoperability Testing for SDA's Transport Layer Complete
CACI International's CrossBeam OCT established a consistent data communication link with the reference modem used in its recently concluded test as part of the Space Development Agency's Proliferated Warfighter Space Architecture program, the company announced on Monday.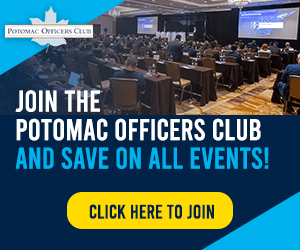 According to Todd Probert, CACI's president of national security and innovative solutions and a two-time Wash100 Award recipient, the company's optical communications innovations "help the SDA build the foundation of future warfighting infrastructure and resilient networks across all domains." The test's result makes the CACI solution the first SDA-compliant terminal to have achieved the SDA link, CACI said.
The CrosBeam OCT testing is part of the Lockheed Martin team's effort in one of three contracts to establish the foundation for the Tranche 1 Transport Layer, which the SDA awarded in February. The T1TL is a planned mesh network of 126 optically linked space vehicles for launch in September 2024 for a resilient, low-latency, high-volume data transport communication system.
The three SDA contracts, which also include York Space Systems and Northrop Grumman Strategic Space Systems, will each build and operate two near-polar low Earth orbital planes of the six-plane T1TL forming the National Defense Space Architecture's initial warfighting capability.
Category: Member News
Tags: CACI International Member News Optical Communication Terminal Space Development Agency Todd Probert Tranche 1 Transport Layer