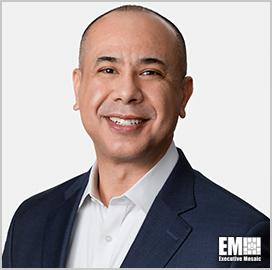 Caesar Nieves,
President,
Jacobs
Caesar Nieves, President of the Divergent Solutions Business at Jacobs
Caesar Nieves, a Potomac Officers Club member, is an executive vice president and the president of Jacobs' Divergent Solutions business.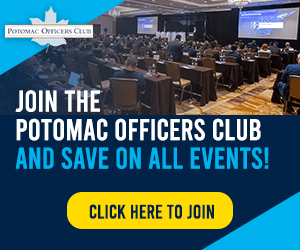 At Jacobs, Nieves oversees efforts to operationalize next-generation cloud, cyber, data and digital security solutions in support of clients in the national security, critical infrastructure and commercial sectors. He also leads an organization that builds new capabilities and products, assesses emerging technologies and delivers innovative services.
Nieves has been EVP since April, according to his LinkedIn profile.
Jacobs announced the establishment of Divergent Solutions in March. The organization focuses on cloud, data, digital technology, climate response, and consulting and advisory services.
Before assuming his current role, he was a senior vice president and the general manager of Jacobs' Cyber and Intelligence business unit. In this position, he led the delivery of cyber, analytics, intelligence and modernization solutions.
Before joining Jacobs, Nieves was the vice president of Engility's defense and security group from 2017 to 2019. In this position, he led efforts that supported the U.S. Army, the U.S. Air Force and joint services.
The other positions the industry veteran has handled include VP and defense business unit leader at Unisys Federal Systems, VP for lifecycle management and customer service engagement at Dell and senior associate at Booz Allen Hamilton.
Before working in the private sector, the Jacobs executive was part of the U.S. Air Force.
Nieves holds a Master of Business Administration degree from Regis University.
Jacobs Solutions offers data, climate response, health systems resilience, space and critical infrastructure support services. It is headquartered in Dallas and has offices within and outside the U.S.
Category: Executive Profiles
Tags: Booz Allen Hamilton Caesar Nieves Engility Executive Profiles Executive Vice President federal cloud Jacobs LinkedIn Regis University Unisys