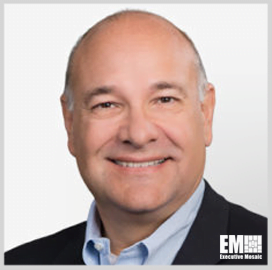 Robert Stalick
President of Engineering,
Technology at Caliburn
Caliburn Names Owl CEO Robert Stalick as President of Engineering, Technology
Professional services provider Caliburn has named technology industry veteran Robert Stalick as its new president of engineering and technology. 
Stalick will serve as a member of Caliburn's executive leadership team and will oversee the company's investments in engineering and technology tools. He will also oversee the upcoming launch of Caliburn's suite of engineering technologies, the company said in a statement. 
"Bob comes to Caliburn International during a critical time in the growth of the company's technology business. His proven leadership in bringing products to market – from managing technology to design, launch and direct sales activity – is essential as Caliburn launches several new products over the coming months," said Caliburn CEO Jim Van Dusen.
Stalick will continue in his current role as the CEO of Owl Cyber Defense, a network security provider that specializes in cybersecurity services such as cross-domain, data diode and portable media solutions. 
The appointee brings into his new role over 30 years' worth of experience leading technology companies. He had served as the CEO of network perimeter defense provider Tresys Technology until its merger with Owl in 2019. 
For four years, he led the planning, creation, marketing, maintenance and support for all Tresys packaged solutions and products. 
Stalick spent five years as the chairman and CEO of Internosis, a national professional services and consulting company based in Northern Virginia.
He spent 20 years in government systems integration, including six years operating the Department of State's Computer Security Laboratory. 
"Caliburn has an aggressive plan to expand its business, with technology playing a key role in fueling that growth. Bob's expertise in successfully bringing technology products to market will help position Caliburn as a major technology player in both the commercial and government markets," said Thomas Campbell, chairman of Caliburn's board of directors.
Category: Partnerships and Executive Moves
Tags: Caliburn Computer Security Laboratory. Thomas Campbell Department of State engineering executive leadership Internosis investment Jim Van Dusen network security Owl Cyber Defense Partnerships and Executive Moves President professional services Robert Stalick technology Tresys Technology