Cameron Chehreh,
VP and CTO,
Dell Technologies
Cameron Chehreh, VP and Chief Technology Officer at Dell Technologies
Cameron Chehreh serves as vice president and chief technology officer of Dell Technologies' Federal Systems business.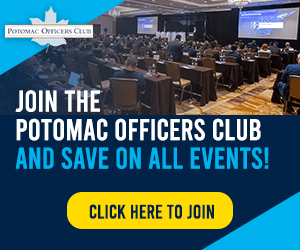 Chehreh has served in the roles for six years, having been appointed the first CTO of Dell Federal in September 2015.
As CTO, he is tasked with bringing mission-focused solutions to the federal government and managing the company's go-to-market strategy as well as the Dell model for delivering new cybersecurity, cloud computing, internet of things, big data, advanced analytics and end-user solutions, his LinkedIn profile shows.
Chehreh has over two decades of experience in the technology industry and is a member of the Potomac Officers Club.
Before joining Dell, he spent five years at General Dynamics Information Technology, where he first worked as CTO for the company's intelligence solutions division.
After over four years at GDIT, he founded the Commercial Cyber Services group and became its CTO. The business focused on providing cybersecurity solutions to various organizations in both the civil and defense sectors.
Chehreh joined GDIT from Pomeroy when the company was still known as OAO Technology Solutions. At Pomeroy, he spent nearly three years as CTO, senior vice president and general manager.
The Dell executive also previously worked as an enterprise solutions architect and acting CTO at Northrop Grumman, where he managed IT services, program management and consulting support efforts.
The technology industry veteran's areas of expertise include strategic planning, integration, business development and professional services.
Chehreh earned his bachelor's degree in audio engineering from Middle Tennessee State University in 1996.
He also holds associate degrees in arts and business from Anne Arundel Community College and The Art Institutes.
Category: Executive Profiles
Tags: Cameron Chehreh citizen service innovation Dell Technologies Executive Profiles federal systems GDIT LinkedIn Northrop Grumman OAO Technology Solutions Pomeroy