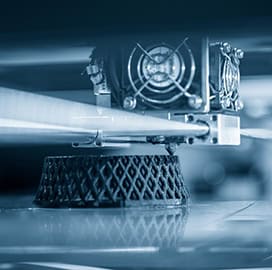 Additive manufacturing
CAMRE Demonstrates In-Flight 3D Printing
The Consortium for Additive Manufacturing Research and Education has demonstrated the capability of a 3D printer to produce a medical cast while in flight.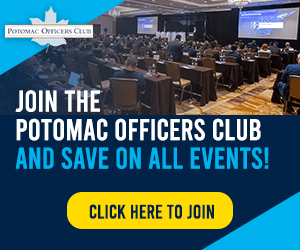 CAMRE operated the printer, called the Advanced Manufacturing Operational System, on board a U.S. Marine Corps MV-22 Osprey tiltrotor aircraft while engaged in various ground and flight modes, including taxi, takeoff and in-flight maneuvers. In-flight additive manufacturing is seen as a vital capability for future rapid response missions in contested environments.
The demonstration was held during an integrated training exercise in June at Marine Corps Air Ground Combat Center in California in collaboration with the Marine Innovation Unit and Marine Aircraft Group 39, DVIDS reported.
Spencer Koroly, an engineer at Naval Information Warfare Center Pacific, developed AMOS.
Chris Curran, program manager at CAMRE, said the consortium has committed to providing equipment to servicemembers in other events to support the joint force and accelerate the adoption of advanced manufacturing.
Category: Future Trends
Tags: 3D printing Advanced Manufacturing Operational System Chris Curran Consortium for Additive Manufacturing Research and Education DVIDS Future Trends