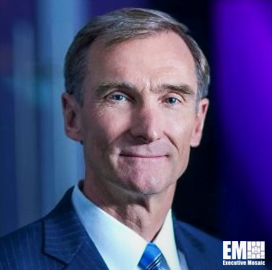 Roger Krone
CEO
Leidos
Cancer Foundation Honors Leidos Chief Executive
Leidos Chairman and CEO Roger Krone, a Potomac Officers Club member and seven-time Wash100 awardee, has been honored at the Samual Waxman Cancer Research Foundation's 23rd Collaborating for a Cure Gala.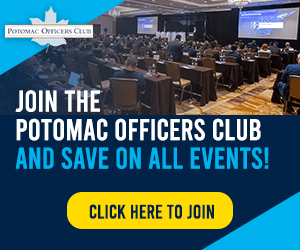 The SWCRF recognized Krone for his philanthropy and contributions to improving health and communities. The event drew nearly 800 viewers, Influencer Magazine reported.
"From addressing opioid addiction to supporting military veterans, Roger and Leidos have a track record of leading philanthropic and community support to address some of today's most urgent health and social challenges," said SWCRF founder and CEO Samuel Waxman. "Leidos is at the forefront of health information technology and innovative research of cancer, HIV and infectious diseases."
It is Leidos' biomedical research division that operates the Frederick National Laboratory for Cancer Research on behalf of the National Cancer Institute.
Krone brought four decades' worth of experience into Leidos when he took on his current role in 2014. He is credited with growing the company through its acquisition of Lockheed Martin's information systems and global solutions business.
"It's an honor to be recognized by the Samuel Waxman Cancer Research Foundation," Krone said. "I am confident with the great minds at labs like Frederick, and with the generosity of caring people like you, we will decode cancer once and for all. Thank you again for this honor."
The Collaborating for a Cure Gala is an annual charity event that was held virtually for the first time in 2020. The 23rd edition raised $2M for the maintenance of more than 50 research programs and collaborations, SWCRF said.
SWCRF is an international nonprofit organization that has pledged to fight cancer. Founded in 1976, the foundation funds research aimed at identifying and correcting cancer-causing genes and developing minimally toxic treatments.
Category: Member News
Tags: cancer research CEO Collaborating for a Cure Gala Leidos Lockheed Martin Member News philanthropy Roger Krone Samuel Maxman Samuel Maxman Cancer Research Foundation SWCRF Wash100