Capella Space
Cappela Space Announces CRADA With NGA
Capella Space announced that it has signed a cooperative research and development agreement with the National Geospatial-Intelligence Agency.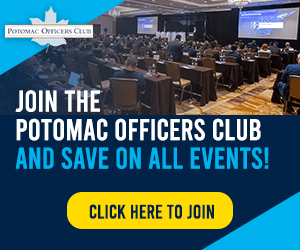 Through the agreement, Capella Space will gain access to NGA researchers for deeper insights into problems, while NGA will be able to use Capella Space's synthetic aperture radar data and analytics services, the company announced Thursday.
"This is an exciting partnership that has the potential to yield new intelligence opportunities. Capella Space's high temporal resolution SAR imagery will give intelligence professionals key insight and strategic advantage," said Jarrett Adrian, NGA's principal investigator for Capella Space's CRADA.
The agreement is part of NGA's strategy to expand its collaboration with commercial GEOINT companies to meet demands for more timely and persistent imagery, analytics and contextual information, Capella Space said.
Payam Banazedeh, CEO and founder of Capella Space, thanked NGA for expressing interest in the company's data and technology. She said the agreement signing's timing is perfect because Space Capella plans to launch its satellite soon.
"We look forward to better understanding users' problems and demands through this partnership and being able to jointly develop cutting edge solutions for our U.S. government customers," Banazedeh said.
The agreement follows Capella Space's deal with the Department of Defense to provide on-demand, high-resolution SAR data and analytics for the Navy.
Aeerospace and information services company Capella Space is headquartered in San Francisco, California.
The company Capella Space specializes in big data and provides on-demand SAR Earth observation imagery using a constellation of small satellites.
Category: Partnerships and Executive Moves
Tags: Capella Space Commercial GEOINT Strategy Cooperative Research and Development Agreement CRADA data analytics Jarrett Adrian National Geospatial-Intelligence Agency Partnerships and Executive Moves Payam Banazadeh SAR imaging