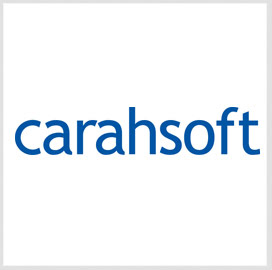 Carahsoft
Carahsoft to Offer CoreView SaaS Applications to Public Sector
Carahsoft has announced that it will serve as the public sector distributor of CoreView's software-as-a-service management, security and adoption solutions through its contract vehicles. 
Under the deal, CoreView's offerings will be available through Carahsoft's reseller partners and NASA Solutions for Enterprise-Wide Procurement V and National Cooperative Purchasing Alliance contracts. 
"We are thrilled to integrate CoreView's SaaS management platform into Carahsoft's robust solutions portfolio to help our government customers and resellers address security risks, minimize operating costs and improve productivity," said Jenna Hafey, director of Carahsoft's CoreView team. 
According to Hafey, CoreView offers a comprehensive and customizable platform that allows government customers to properly manage their Office 365 accounts and extract value from the data in their infrastructure. 
CoreView's SaaS management platform includes solutions optimized for Microsoft 365 environments. The platform, Carahsoft added, provides a layer of threat security, features for a better administration experience and robust reporting on the Microsoft 365 environment. 
Michael Morrison, CEO of CoreView, said organizations that scale up their adoption of applications needed to deal with the complexities of license management, security and workflows.  
"CoreView's advanced monitoring and integrated reporting techniques provide agencies complete visibility and management of Microsoft 365 and other SaaS applications," Morrison said. 
Carahsoft is a provider of information technology solutions for the government, serving as a "Master Government Aggregator" for a range of high-end technology vendors.
The company supports numerous manufacturers, value-added resellers, system integrators and consulting partners in the business of government contracting.
CoreView is a computer software company based in Alpharetta, Georgia. It specializes in Office 365 and Microsoft software reporting and license management, among others.
Category: Partnerships and Executive Moves
Tags: Carahsoft contract vehicle. partnership CoreView information technology Jenna Hafey license management Michael Morrison Microsoft 365 NASA Solutions for Enterprise-Wide Procurement National Cooperative Purchasing Alliance Office 365 partnership Partnerships and Executive Moves security